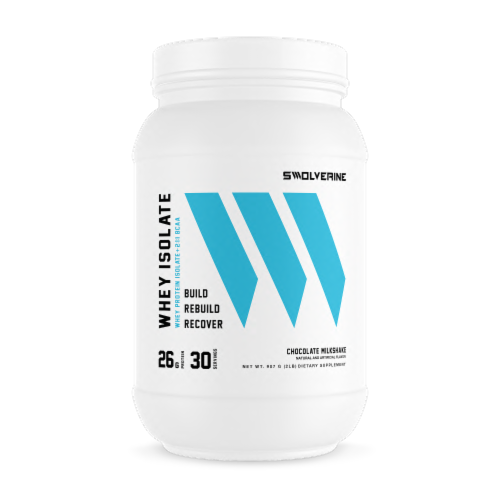 Hover to Zoom
Swolverine Chocolate Milkshake Grass Fed Whey Protein Isolate
Product Details
Swolverine's Whey Protein Isolate contains 26 grams of ultra-pure, cold-pressed, rich and creamy, micro-filteredprotein per serving.* Sourced from the happiest grass-fed cows in America, free of rBGH (recombinant bovine growth hormone), Swolverine's Whey Protein Isolate is loaded with the building blocks you need to build your athletic performance and strength.* Each scoop contains added digestive enzymes (Papain & Protease) to maximize the rate of absorption, which is key to optimizing muscle growth and post-workout recovery.
Increases strength, better recovery, build more muscle
*These statements have not been evaluated by the food and drug administration. This product is not intended to diagnose, treat, cure, or prevent any disease.
---