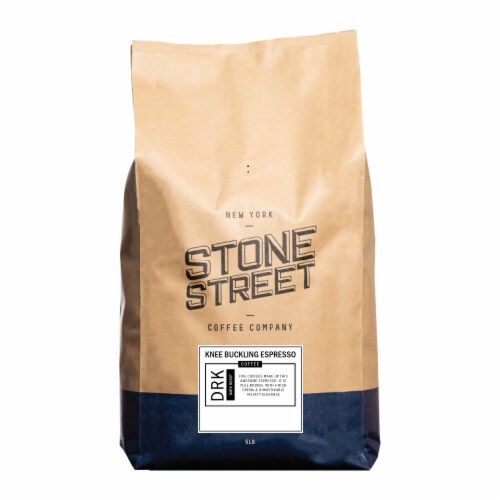 Hover to Zoom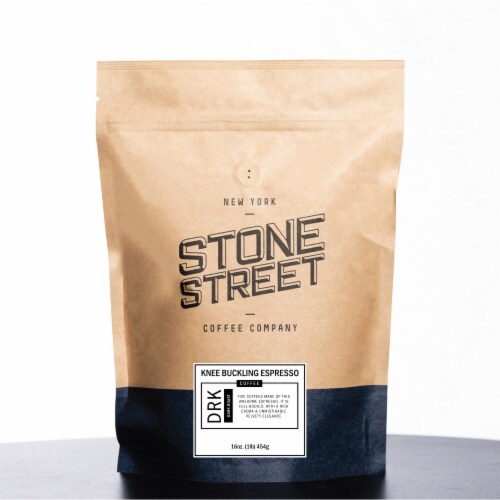 Hover to Zoom
Stone Street Coffee Knee Buckling Espresso, Fine Grind (Espresso) - 5 lb
Product Details
Whether you prefer to drink it as a single shot or blend it into delicious lattes, our Knee Buckling Espresso will provide the rich taste you love.
This blend features five different arabica beans and comes together with a full body, rich crema, and unmistakable velvety elegance.
Unlike some styles, this espresso stands up wonderfully to milk for a cappuccino or latte while also offering a complete flavor profile for a straight, smooth shot.
Blend
Dark roast
Kosher
Blend of five arabica coffees with a full body and velvety finish
Our team helps each customer create the perfect coffee experience with a range of customizations. Choose from one of three bag sizes, and then let us custom grind your beans to the perfect consistency for everything from French press to espresso. Or take the beans home whole and grind them yourself!
---