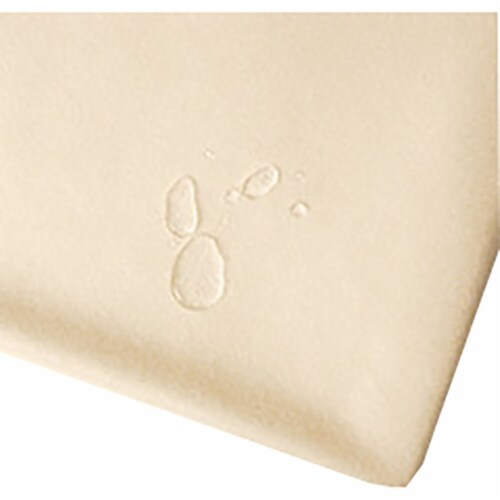 Hover to Zoom
Organic Crib Bedding - Crib EcoWool Moisture Pad 28 x 52
Product Details
Organic Crib Bedding - Crib EcoWool Moisture Pad 28 x 52"
Ournaturally liquid resistant supersoft felted wool pad is designed to keep your mattress or any surface protected! Made with untreated organically processed EcoWool from the USA and felted usingonly water, instead of the chemical additives most companies use. Great for keeping your mattress safe from liquids or stains. Although the wool used is not certified organic, we have found the wool to be of equivalent purity to certified organic wool. Minimal washing is needed due to the natural bacterial resistance and mold resistance of wool when it is unbleached like ours. Machine wash on delicate and hang dry. You do not need to wash if it gets a little pee on it, the bacteria won't grow on this wool so when it is dry, it will not smell. Add 1/4 cup of vinegar to the load to increase softness. This pad lays flat on top of the mattress. We do recommend using this pad in conjunction with our organic cotton quilted pad for ultimate protection and ease of use (the organic cotton quilted pad would absorb the liquid and is machine wash and dry). It would go on top of the moisture pad but still under the fitted sheet (so the order would be from bottom to top: mattress, moisture pad, cotton pad, and then fitted sheet). Made here at our San Diego, CA Facility. Ships within 1-2 business days.
Brand : Healthy Body Head To ToeModel NO : MOICRIBOrganic Crib Bedding - Crib EcoWool Moisture Pad 28 x 52"
---