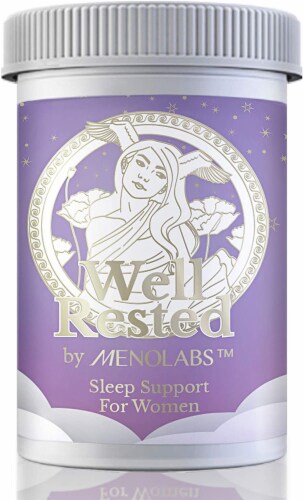 Hover to Zoom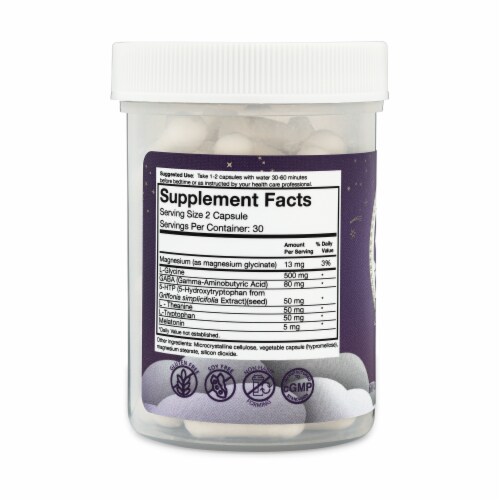 Hover to Zoom
Menolabs Well Rested Sleep Support for Women
Product Details
WELL RESTED BY MENOLABS - NATURAL SLEEP AID FOR WOMEN
More than just melatonin, Well Rested by MenoLabs contains 7 natural ingredients to help women fall asleep, stay asleep, and wake up refreshed, and without any grogginess. It is composed of unique ingredients, essential amino acids, and nutrients to calm the mind. This natural supplement provides your body with a steady stream of calming, relaxing, sleep-supporting elements throughout the night.
Infused with 7 main sleep supporting ingredients, Well Rested is a doctor-formulated proprietary sleep supplement that contains Melatonin, a natural hormone that helps our body to go to sleep. Also, the essential amino acid L-Tryptophan in our body is converted into 5-HTP which then impacts serotonin levels to support mood, relaxation, and sleep! 5-HTP is also used to support weight loss by curbing the appetite, and it works best when combined with GABA.
Many women struggle with insomnia more frequently than men for a variety of reasons, including stress, anxiety, and overactive minds. Well Rested is formulated with ingredients that work quickly to help women fall asleep. L-Glycine, a primary ingredient in Well Rested, is a key amino acid that produces proteins and is important in forming collagen and strengthening bone. It also lowers the body's core temperature to offer better sleep.
This ideal sleep supplement includes L-Theanine, an amino acid found in green tea that helps to reduce stress and provide anxiety relief for individuals in high-stress situations and support deeper, more relaxed sleep. Well Rested also includes GABA, the brain's main inhibitory transmitter that keeps the brain from being overactive. Magnesium Glycinate also breaks down into glycine and supports GABA which regulates neurotransmitters, the release of natural melatonin, and binds onto GABA receptors to calm the mind.
---