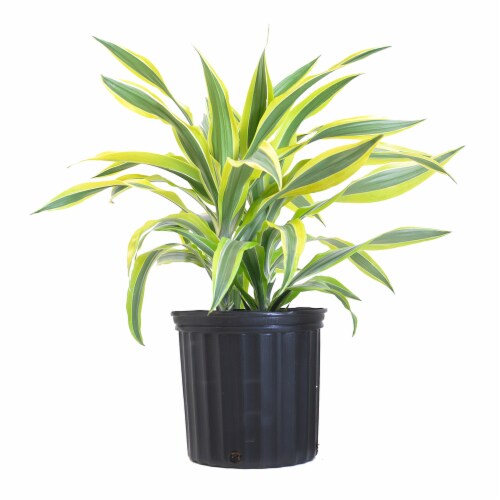 Hover to Zoom
Lemon Lime Warneckii Potted Plant (Approximate Delivery is 2-7 Days)
9.25-inch pot
UPC: 0081005417851
Product Details
The Dracaena deremensis, or more commonly known as the Lemon Lime Warneckii, is among the most colorful and easy care plants from this species, which is why it makes it on the list as one of the best indoor house plants. Even more impressive is that the lemon lime made it on NASA's top ten list of plants which help remove hostile chemical compounds from the air. This particular dracaena plant is known for its long green sword like leaves that are rigid and pointy. Each of its gray-green leaf is striped with white or green therefore creating a dazzling effect. One of the qualities which makes the lemon lime a popular interior house or office plant is due to its beautiful vibrant leaves which is how it got its common name, lemon lime warneckii. The Lemon lime warnekii, like all dracaenas, are hardy, slow-growing plants that will do well under low light conditions but will thrive in bright to medium indirect sunlight. The Lemon lime's long green sword like leaves make a dramatic, graceful statement in your home and office, indoor or outdoor this plant is a great choice! Indoor house plants are proven to be excellent air purifiers which help decrease stress and anxiety while stimulating creativity and productivity. Great for yourself or as a gift!
The Lemon lime plant has long green rigid leaves that can add a rich tropical look to any interior inside or outside, in your home or office.
The Lemon lime warneckii will do well in low light levels, but grows faster and fuller in bright to medium lighting conditions.
We do not ship to California, Arizona, Hawaii, Alaska or Puerto Rico. We do not recommend shipping to extremely cold weather states.
---