e-VIC Benefits
Open up BIG savings in your inbox!
Join e-VIC today and receive alerts when items that you regularly purchase are on sale. As an e-VIC member, you can also link manufacturer coupons directly onto your VIC card. Look for great new offers in your Wednesday and Friday e-VIC emails. Follow the steps below to join e-VIC today! You must have a valid VIC card in order to join e-VIC.
7
e-VIC Features
personalized weekly emails
e-VIC item of the week
e-VIC digital coupons
member only discounts
weekly and quarterly sweepstakes
e-VIC Item of the Week
The e-VIC item of the week is available for e-VIC members only. The discount on this item is automatically taken at the register. No coupons to clip or carry! To be eligible for next week's offer, sign up for e-VIC today!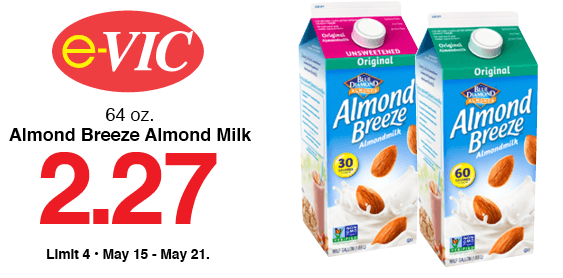 Quarterly Sweepstakes
2019 e-VIC All-American Baseball Giveaway
Any time between April 1st and June 30, 2019, you will be entered when you visit www.harristeeter.com and click on the e-VIC button or page and follow the steps to join Harris Teeter's e-VIC program. Anyone registered for e-VIC, prior to June 30, 2019 will be automatically entered into this promotion.
GRAND PRIZE – One(1): a 4 day/ 3 night trip for four (4)to Chicago, Illinois for August 22 – 25, 2019. Trip includes:
Four (4) tickets to the Washington Nationals vs. Chicago Cubs baseball game on 8/24/19
Round trip coach class air transportation from major airport nearest winner's home
Double occupancy hotel accommodations
$2,000 check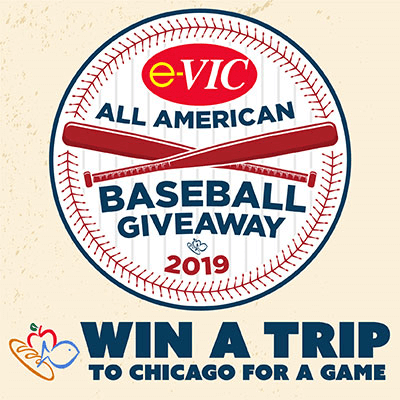 Weekly Prizes!
Each week, we give away at least $100 in FREE groceries to a lucky e-VIC member. Check the bottom of your e-VIC email to see if you're a winner!
Congratulations to these winners! (past 10 winners of the weekly e-VIC sweepstakes listed below):
Sandra Batkin, Norfolk, VA
Allison Schiefer, Baltimore, MD
Kayla Dorwart, North Charleston, SC
Gloria Quick, Durham, NC
Adam Martinez, West End, NC
David Dorn, Charlotte, NC
Miriam Barkley, Greensboro, NC
Caroline Andrews, Charlotte, NC
David Ranii, Raleigh, NC
Keiana McClain, Charlotte, NC
Carolyn Gummerson, Boone, NC