What Is ExpressLane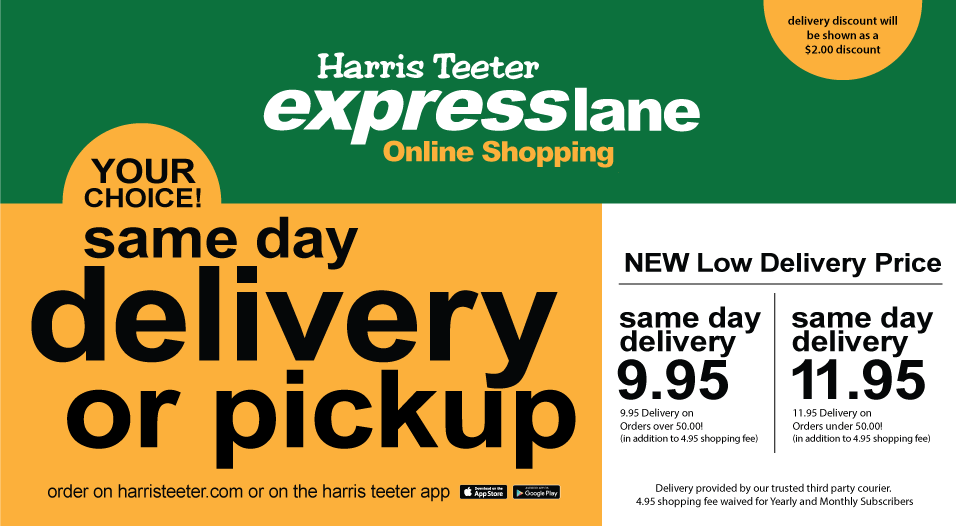 FAQ
What is the service fee associated with ExpressLane?
The service fee for each ExpressLane order is $4.95. Monthly and Yearly Subscriptions are available for $16.95 (monthly) and $99.95 (yearly), in which you will be able to shop unlimitedly at any store location. If interested in ExpressLane Delivery, the service fees range from $11.95 and $15.00 per order, depending on location. *Subscription discounts are not eligible for ExpressLane Delivery.
Are coupons accepted for ExpressLane orders?
Coupons can be accepted at the time of pickup for items that are purchased that day. These coupons will be applied to your next ExpressLane order and will reflect any special discounts (i.e Super Double Coupons). *Order must be placed at the same store where coupons were given if you wish to use those coupons.
What forms of payment are accepted for ExpressLane orders?
Credit and debit cards and checks are accepted for ExpressLane orders, in which you will be prompted to select a payment type during checkout. If you wish to pay with cash, gift card or EBT, this can be accommodated – just add a special note to your Personal Shopper indicating this.