What's New- Featured Wine
Wine Profile: Lunetta Prosecco
Lunetta, (Little Moon in Italian) celebrates life's small pleasures. Lunetta Prosecco is produced by Cavit, internationally recognized as northern Italy's largest and most reliable source of quality varietal wines, at Cavit's state-of-the-art sparkling wine facility just outside the regional capital of Trento. It is the largest facility in Italy dedicated exclusively to producing world-class sparkling wines.
Tasting Notes: Fragrant, with enticing aromas of apple and peach. This wine is refreshing, dry, and harmonious with crisp fruit flavors and a clean finish.
Delightful as an aperitif or enjoyed with antipasti, hors d'oeuvres, sushi, shellfish and seafood.
Appellation: Veneto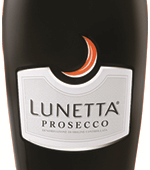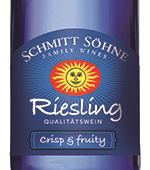 Schmitt Sohne Riesling
Schmitt Sohne Family Riesling delivers notes of crisp apple and citrus with a perfect balance of fruity acidity. Very clean on the palate and finish with a slight minerality that only German Rieslings can offer.
Although this Riesling is very versatile, this wine pairs perfectly with turkey, shell fish, light pasta and cheese dishes.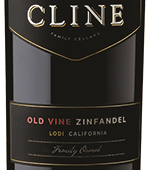 Cline Zinfandel
Our Lodi Zinfandel is a challenging and rewarding wine to make. Amazing old vine fruit, detailed selection criteria and master blending show in the final wine. A wide array of jammy strawberry and plum aromas followed by black cherry, strawberry and vanilla flavors lead to a smooth and lengthy finish.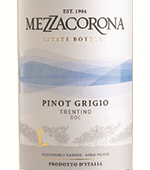 Mezzacorona Pinot Grigio
Flowing from the Italian Alps that surround our winery, the Adige River has carved a sunny alpine valley, prized for its hillside vineyards. In this pristine environment Mezzacorona has been crafting Estate Grown wines of elegance, harmony and balance since 1904.
This Pinot Grigio is cultivated in immaculate vineyards along the Adige valley surrounded by the magnificent Italian Alps. A delightful Pinot Grigio to be enjoyed for its aromatic crisp green apple, mineral and honeysuckle notes.
With its elegant fresh savor, our Pinot Grigio is the perfect complement to appetizers, soups, pasta, white meats and fish.