What's New- Featured Wine
Wine Profile: Charles Smith The Velvet Devil Merlot
This little devil is wrapped in a velvet robe. Full with density and bursting with flavor. Dark fruit, cherry, blackberry. Brimming with cedar, pipe tobacco and earth. Truth in a name: Velvet.
Tasting Notes: As advertised, this smooth Merlot offers pure velvet, deep and delicious black fruit, cedar, tobacco and cassis. It conveys concentrated richness and yet purity and focus. It's so good that it appears the devil made me do it.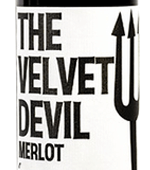 Wine Profile: Apothic Inferno
This wine with a whiskey soul emerges from the flames of a time-honored craft, created a most unexpected and masterful encounter.
Tasting Notes: Boasting tasting notes of red and dark fruit, maple, and vanilla and charred spice, this small batch red wine has been aged for 60 days in whiskey barrels, red and dark fruit flavors combine with layers of maple and spice, giving way to a long, clean finish.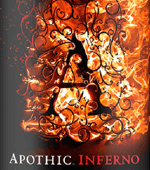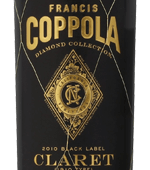 Francis Coppola Claret
Coppola's prize offering, the ultra premium Claret, sports a label that honors the first Cabernet Sauvignon blended in a Bordeaux style by Gustave Niebaum in 1910. Claret is a term originally coined by the British to describe Cabernet-based wines. This Cabernet Sauvignon, Petit Verdot, Malbec and Cabernet Franc blend is alluring and sophisticated; it is memorably lush with a tapestry of smooth tannins and succulent flavors of wild berries, plum and anise. Borrowing tradition of European wineries, gold netting is added to the bottle to signify outstanding quality of wine.


Dark and luscious, 2017 Diamond Collection Claret delivers rich extraction, fragrant spice notes, supple tannins, and sophisticated character. The extended growing season produced highly concentrated fruit that's enhanced by a full body and long finish.
J. Lohr Cabernet Sauvignon
The 2017 J. Lohr Estates Seven Oaks Cabernet Sauvignon is dark and dense in color to the rim of the glass. Layered aromas of black cherry, currant and blueberry are accented by an authentic barrel-aged bouquet of dark chocolate, cocoa powder, and roasted coffee. The palate peaks with high-toned red berry fruit, and follows with bright acidity and a full structure that is both dense and soft at once.
Delicious paired with wild mushroom risotto or an herb-encrusted rack of lamb with creamy polenta.