Tailgating Tips & Recipes
I'm the first to admit that my minivan wasn't exactly on my top-ten list of dream cars. But, when you have four kids, you do things that make your life easier, not cooler. At least that's what I thought…

Turns out, my minivan is pretty awesome and it does more than haul my kids (and groceries) around town. It's the perfect vehicle for tailgating and over the years, my minivan and I have perfected the art of tailgating.

Whether we're tailgating with the kids at a local high school football game or we're heading back to an alma mater to pregame with college friends, I've got the tips to ensure you have an easy and tasty party on wheels.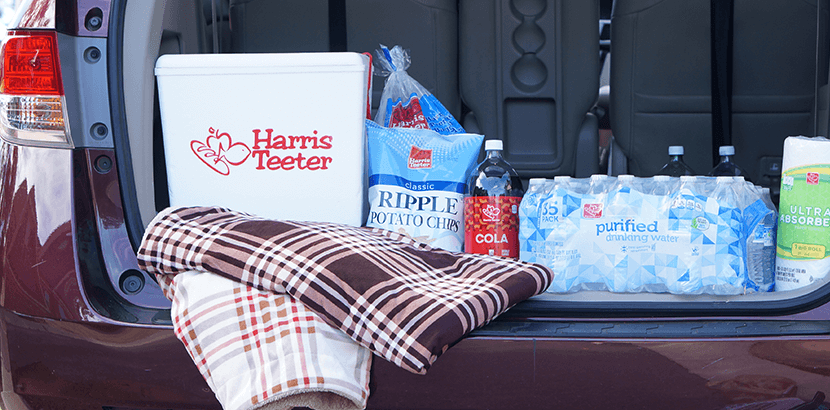 Tip #1: Bring more supplies than you think you'll need
Items you should always have on hand: garbage bags, cleaning wipes, hand wipes, paper towels, paper plates and bowls, disposable silverware, ladle, bread knife, spatula, tongs, duct tape, bungee cords, matches, a corkscrew, hot pads, plastic storage bags, and basic seasonings.

If you're the consummate tailgating host, you should probably just keep your supplies packed and ready to go in a clear plastic storage bin.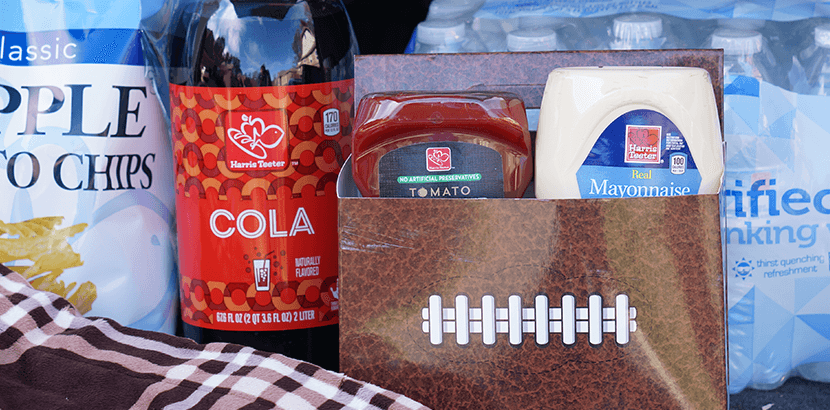 Tip #2: Pack condiments in six-pack containers
Upcycle six-pack containers and use them as totes at your next tailgating event. They're not only perfect for condiments like ketchup and mayo, but you can also use the dividers to organize cutlery and napkins for your guests.

Tip #3: Use proper cooler etiquette
Start with a clean cooler! Be sure to keep uncooked meats separate from other foods. I like to use a designated Harris Teeter freezer bag for this purpose. I also like is to use frozen Harris Teeter water bottles in lieu of extra ice in the drink cooler.
Tip #4: Always keep emergency supplies on hand
Whether tailgating or not, you should always have a first aid kit in the car filled with bandages, wipes, antiseptic, gauze, tweezers, latex gloves, painkillers and eye wash. You'll be able to mitigate most minor incidents with these supplies. When tailgating, bring jumper cables and consider getting a small fire extinguisher canister. Better safe than sorry!
Tip #5: Bring great food that's easy to serve
Harris Teeter has a great variety of platters that you can order in advance and pick up on your way to any event. Bringing any of the Harris Teeter fruit and veggie trays, nuggets, deli sandwiches and cookie platters will definitely make you VIP of your next tailgate party.


If you're looking to go the homemade route, I love these three recipes for flexibility, portability and ease.
Katie Harding is the publisher of Forks and Folly . A self-taught cook and die-hard foodie, Katie lives in Charlotte with her husband and three boys. Besides cooking and eating, she loves craft beers, running, and napping.