Safari-Themed Road Trip Snacks
Hitting the open road this summer? Maybe you're beach-bound or off to grandma's? If you're like me, you're both excited and dreading the trip. Sure, it'll be fun once you get there, but the car ride can be a bear.
So, embrace it! This year we're taking our road trip safari-style, and letting the little kids be what they are in their natural habitat – animals!
We're all kitted out – with safari gear and snacks perfect for entertaining the whole crew. With just a few items from your local party store and Simple Truth ingredients available at Harris Teeter, your trip is sure to be a roaring good time. Ear plugs optional.
Ready for your safari? Here's what you need: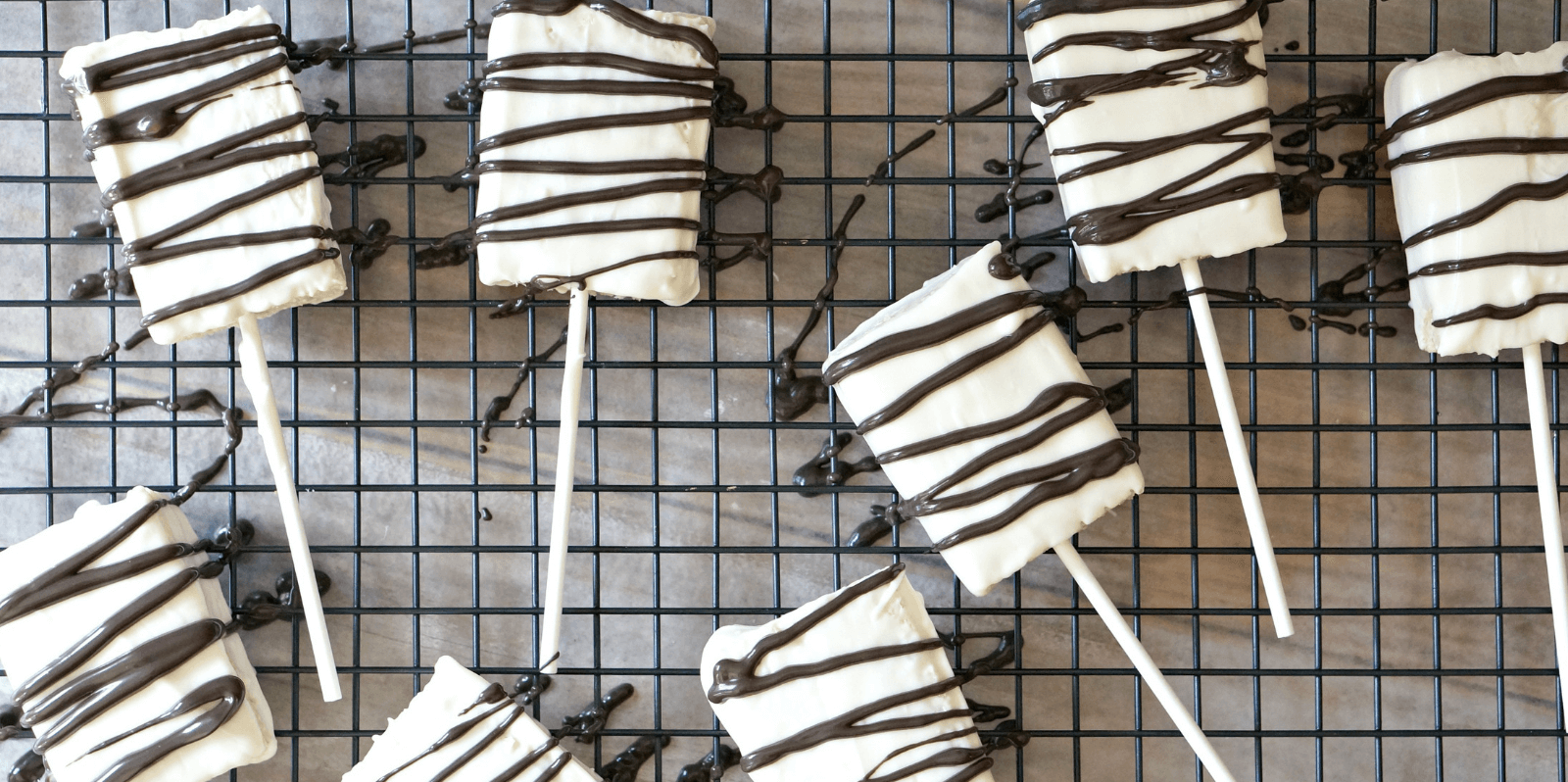 Zebra Crispy Treats
Ingredients:
1 package prepared rice crispy treats

1 package Harris Teeter White Baking Chips

1 package Harris Teeter Semi-Sweet Chocolate Chips

Popsicle sticks
Directions:
Insert popsicle sticks into one end of the crispy treat. Melt white chocolate according to package directions. Once smooth, dip the crispy treats into the chocolate. Allow excess chocolate to drop off, then allow to cool on a baking rack with wax paper underneath.
Once cooled, melt chocolate chips in 30 second intervals in a microwave-safe dish until smooth. Drizzle chocolate on top of the white chocolate. Allow chocolate to set before eating or storing.
Safari Snack Mix
Ingredients:
1 cup Simple Truth Organic Animal Crackers

1 cup Simple Truth Organic Popcorn

1 cup Simple Truth Organic Trail Mix

1 cup Simple Truth Organic Cheddar Kangaroos
Directions:
In a large bowl, mix together all ingredients. Divide into Harris Teeter Resealable Snack Bags and serve.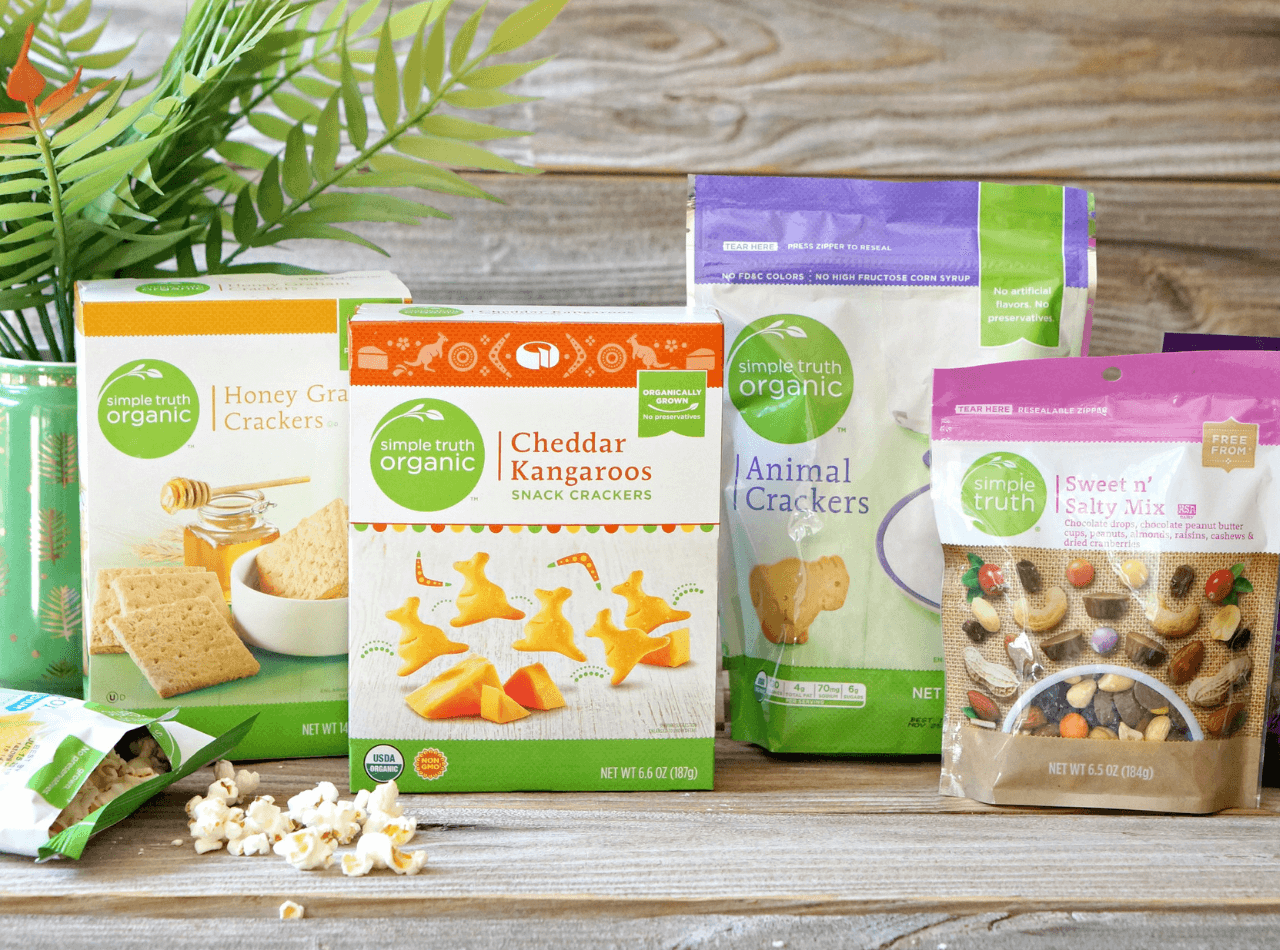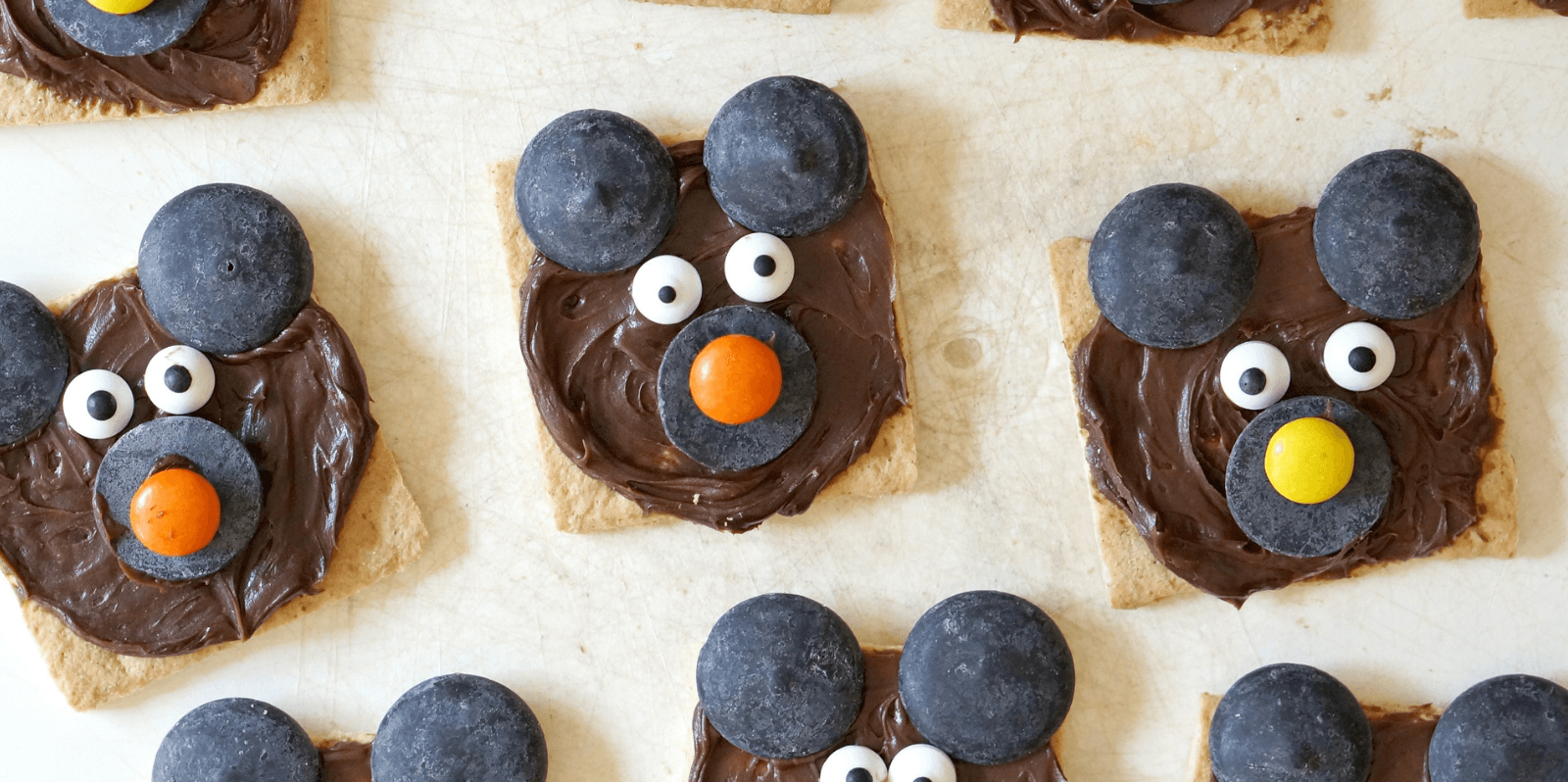 Black Bear Graham Cookies
Ingredients
:
1 package Harris Teeter Candiquick Candy Coat Chocolate,

Candy eyes and colored chocolate candies (for the bear's face)

1 tub chocolate icing

1 package Simple Truth Organic Honey Grahams
Directions:
Halve each graham cracker. Smooth chocolate icing over each square. Add chocolate wafers for each ear and the snout. The icing will act as the glue. Add two eyes, then put a smear of chocolate icing on the back of one colored chocolate candy and put it on top of the snout to make a nose. Refrigerate until icing is solid before stacking and storing.

Tiger Tails for the road!
Divide Harris Teeter Crunchy Cheese Curls into Harris Teeter Resealable Snack Bags.

Add Harris Teeter Safari Fruit Snacks

Add Bananas (for the Monkeys!)
Every Safari Needs a Goody Bag
Fill kraft paper bags with safari-themed coloring books, stickers, stuffed animals, little toys and any other goodies you think may keep your little ones occupied on the trip. My boys love stickers, which tends to keep them busy for a while!
Consider getting a themed drink cup to put in your goody bag. We keep a ½ gallon of Harris Teeter Lemonade in a cooler in the car and refill the cups at rest stops to keep the "animals" watered.
Katie Harding is the publisher of Forks and Folly . A self-taught cook and die-hard foodie, Katie lives in Charlotte with her husband and three boys. Besides cooking and eating, she loves craft beers, running, and napping.