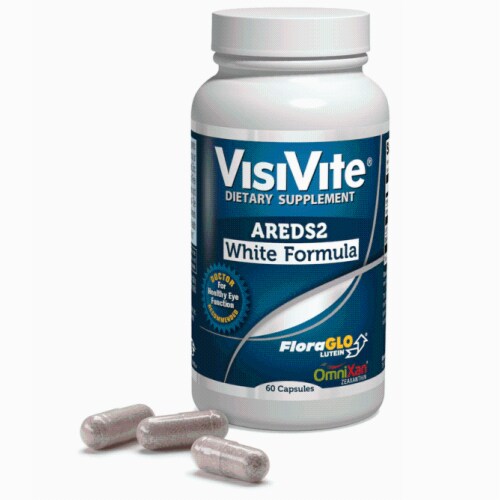 Hover to Zoom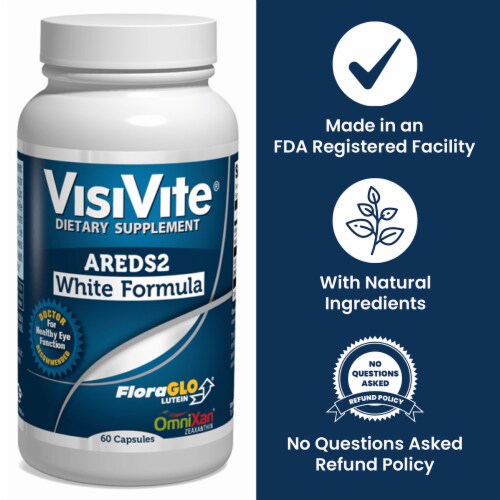 Hover to Zoom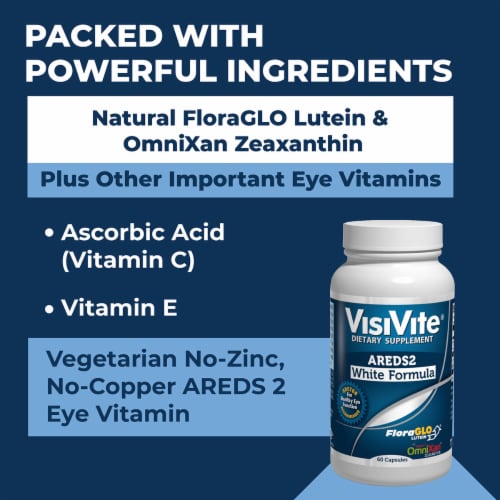 Hover to Zoom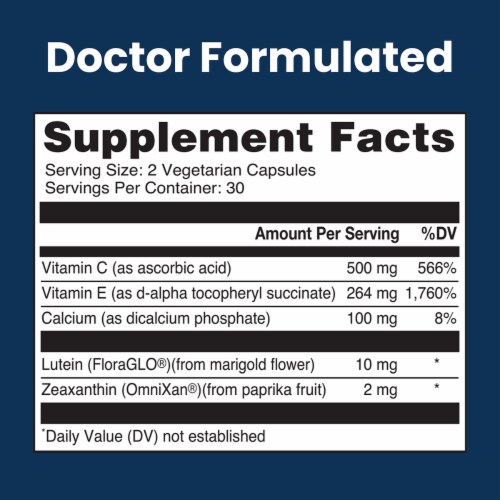 Hover to Zoom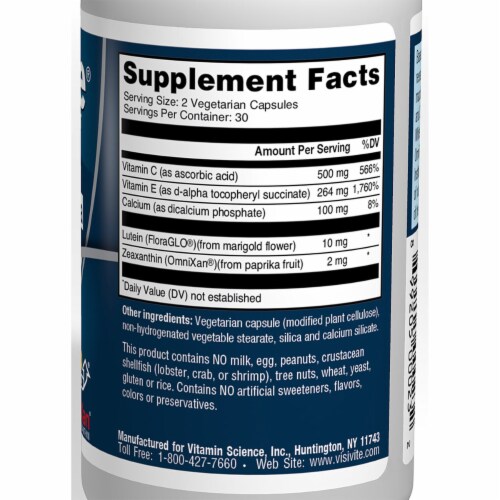 Hover to Zoom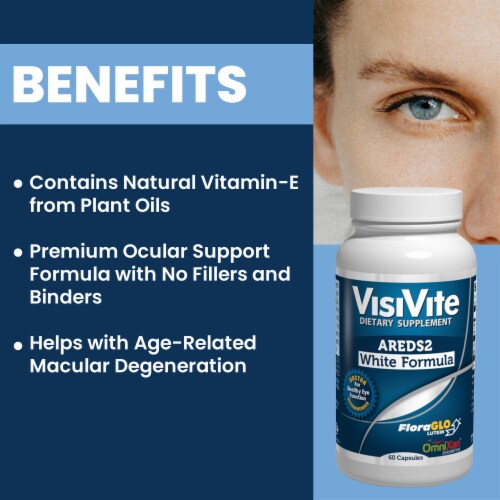 Hover to Zoom
VisiVite, AREDS 2 Zinc-Free White Eye Vitamin Formula
Purchase Options
Sold and Shipped by
Product Details
A naturally-sourced, vegetarian, no-zinc AREDS 2 eye vitamin for genetically-targeted macular health. VisiVite AREDS 2 Zinc-Free White has:
10 mg Natural FloraGLO® Lutein from marigolds
2 mg Natural OmniXan® Zeaxanthin from paprika
Vcaps® Plus Natural vegetarian capsules
No Synthetic Ingredients, sugars or artificial fillers
No Artificial Colors or Flavors
No zinc or copper
The National Eye Institute's publication of the AREDS2 results in May 2013 demonstrated the effectiveness of targeted high-dose nutritional supplementation in the slowing and prevention of age-related macular changes.
Specifically, the research showed that:
The carotenoids Lutein and Zeaxanthin were 18% more effective than the original AREDS formula which contained beta-carotene.
Lutein and Zeaxanthin absorption were improved when beta-carotene was removed.
And yet, several studies suggest that in people with specific complement factor risk alleles, the mineral zinc may negate the benefits of other crucial macular-supportive antioxidants.This is a particularly common scenario in people aged 40-65 who do not yet have macular degeneration, but who have first degree relatives (father, mother, brother, sister) who have lost vision from the condition.
VisiVite AREDS2 No-Zinc White Formula contains Lutein, Zeaxanthin, Vitamin C, and Vitamin E, but not zinc or copper, as recommended by this research.
Shipping & Return Information
---