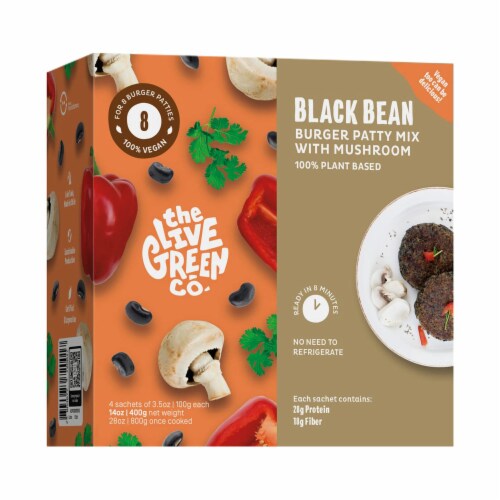 Hover to Zoom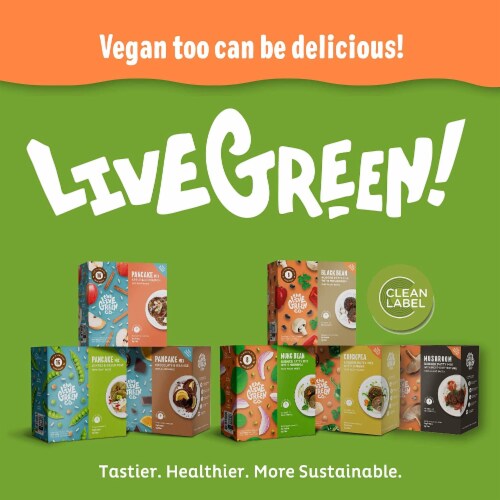 Hover to Zoom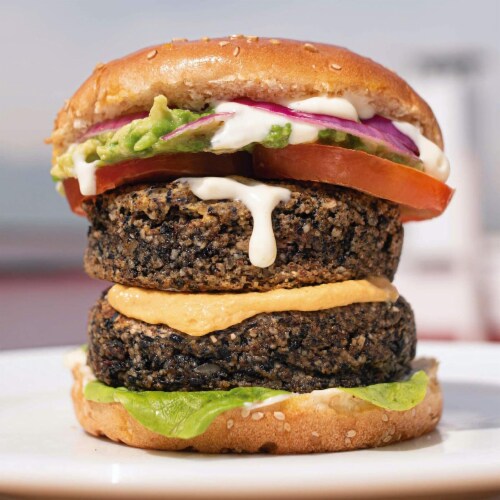 Hover to Zoom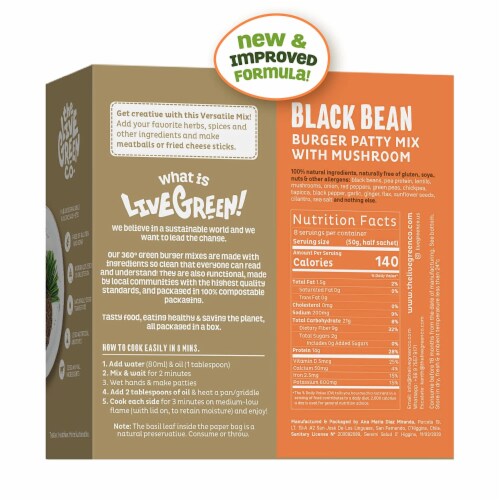 Hover to Zoom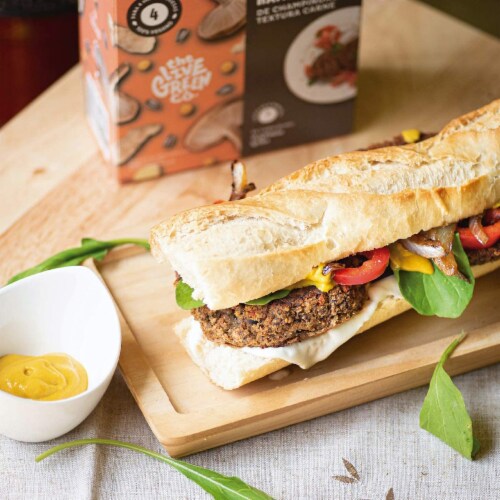 Hover to Zoom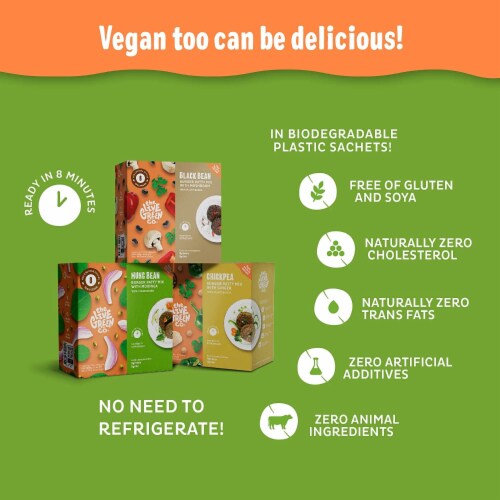 Hover to Zoom
The Live Green Co. Black Bean & Mushroom Burger Patty - Plant Only Ingredients
Product Details
Nutrient-Packed - This delicious and versatile burger patty mix is 100% clean label, vegan-friendly, soy and gluten-free, and additives-free! Also, it is rich in essential nutrients.
Plant-Only - We blended the wisdom of plant nutrition with technology to develop healthy and sustainable foods; our burger mixes are made with totally natural ingredients!
Healthy Choice - A great option for your health and the environment! Our burger mixes are free of cholesterol and trans fats and is high in protein and fiber to keep you full for longer!
Eco-Friendly - Our burger mixes come in 100% compostable vegetable plastic packaging, so we can make sure to protect our planet and keep it healthy for the generations to come!
Quick, convenient, super easy to prepare - Ready to serve in 8 minutes. Feeling creative? Use our mix for cooking meatballs or your favorite crispy snacks! Each box contains 4 sachets (8 servings)
The Live Green Co is a food-tech company, with the vision of accelerating the world's transition to healthy and sustainable using proprietary technology. For us, the future of nutrition is natural and plant-only. It consists of ingredients that we can read & understand. We stand for natural ingredients instead of preservatives, vegetable solutions instead of animal additives, and real taste instead of synthetic aromas.
We combine cutting-edge technology with ancestral science of plant wisdom to make our food tastier, healthier, and more sustainable.
---