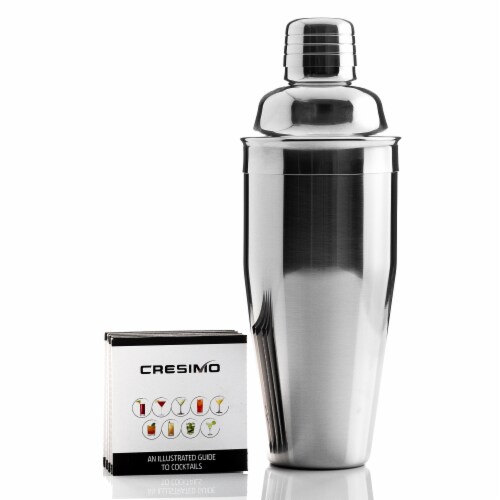 Hover to Zoom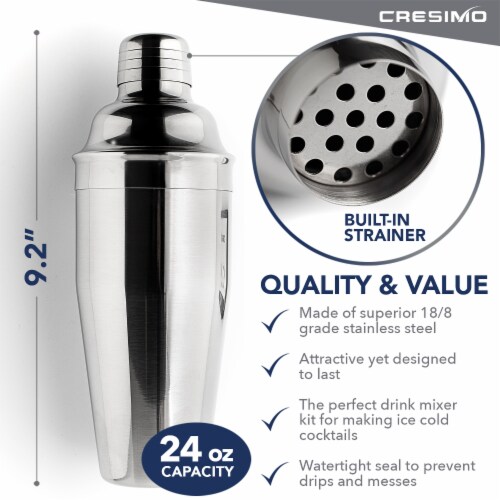 Hover to Zoom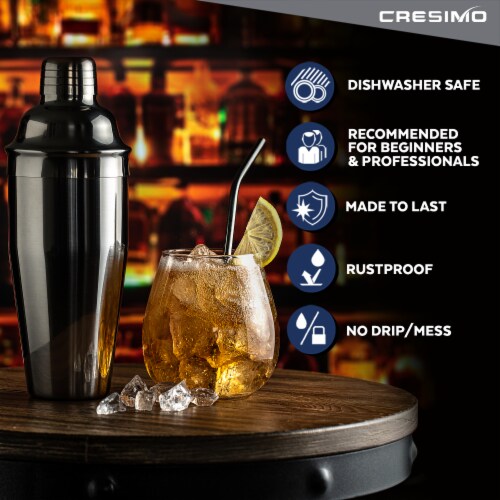 Hover to Zoom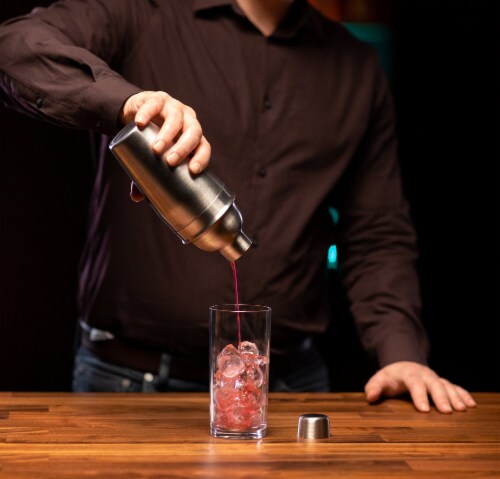 Hover to Zoom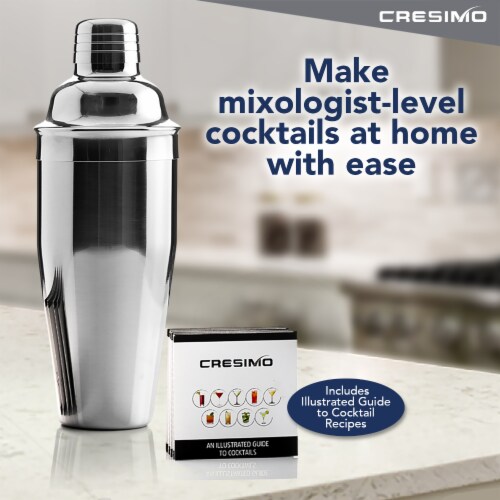 Hover to Zoom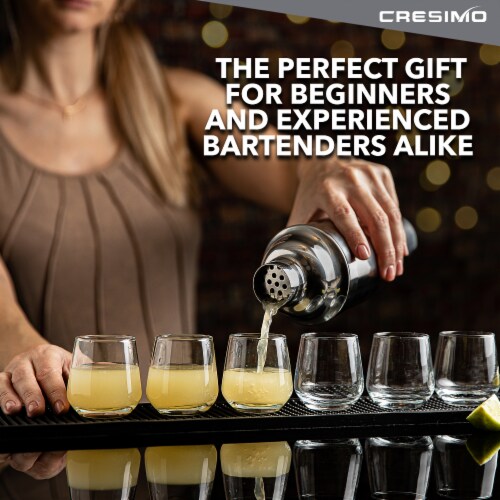 Hover to Zoom
Product Details
Party Entertainment Solved: Charm and please your friends and family by making delicious mixed drinks with this cocktail shaker. Your friends and family will be entertained for hours and be able to live out their bartender and mixologist dreams by making delicious cocktails and concoctions with this simple and easy cocktail shaker.
Will Look New For Years: This 24 oz cocktail shaker is made of superior 18/8 grade stainless steel with a beautiful mirror finish and a watertight seal. This design guarantees your cocktail shaker will remain on your bar for many years without ever rusting, leaking, or discoloring.
Never Stress About Clean Up: This cocktail shaker not only makes cocktail making simple and easy, it also makes clean up simple and easy. You can simply throw this cocktail shaker in your dishwasher after every use without ever worrying about whipping out a sponge. Sit back and relax while your dishwasher does the work for you.
Martini Cocktail Shaker for All Your Cocktail Mixing Needs
Enhance Your Cocktail Creation Process Now!
- Do you regularly entertain your family and friends but lack the bar tools to inspire?
- Tired of paying for overpriced cocktails at a bar?
- Are you looking for a cocktail shaker that's easy to use and clean?
- Do you want a shaker that doesn't rust or stick??
Buyers Trust Our Cresimo Brand to be Quality Premium Products.
---