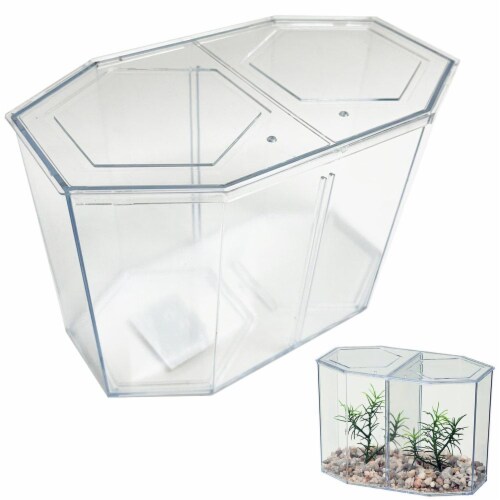 Hover to Zoom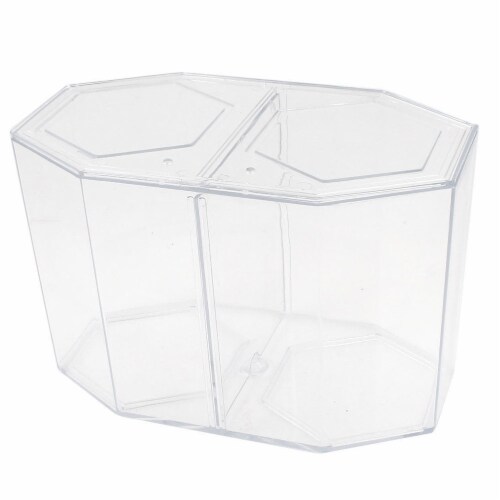 Hover to Zoom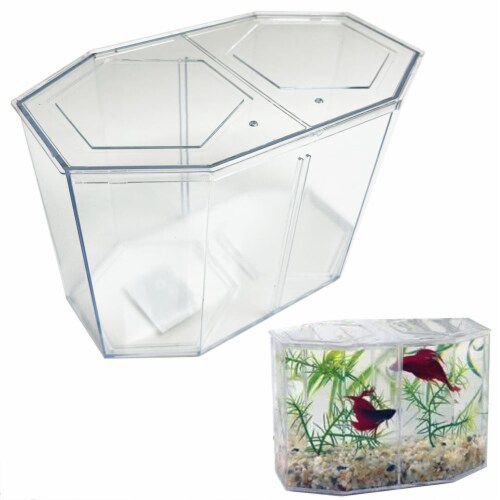 Hover to Zoom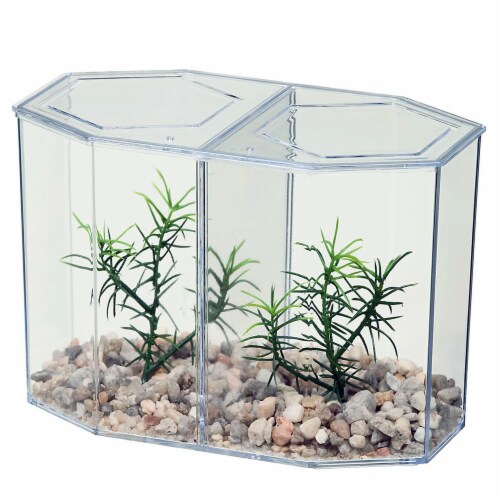 Hover to Zoom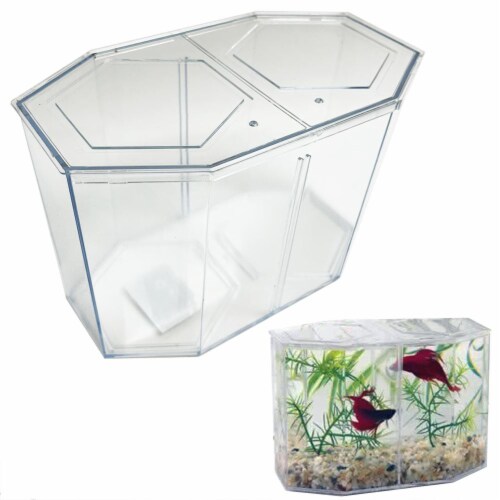 Hover to Zoom
1 Dual Betta Hex Kit Tank Pet Aquatic Fishes Aquarium Habitat Office Home Decor
Product Details
1 Dual Betta Hex Kit Tank Pet Aquatic Fish Mini Aquarium Habitat Office Home Supply Decor New !!
Note: Plants and pebbles are not included
This tank measures: 7.5" X 4.25" X 4.75", 84 Ounces.
The close proximity of the bettas stimulates them to intensify their colors, spread their fins and flare their gills. Unique design encourages more color from your betta, while making a striking display.
You can nest or stack multiple units. When in close proximity, bettas become stimulated to intensify their color, spread their fins, and flare their gills.
Basic care, feeding and feeding, fill with room temperature de chlorinated water. Float betta bag in water for approximately ten minutes to avoid shock. Discard shipping water and place betta in its new home.
---