Mother's Day Mimosas: 3 Ways
Mother's Day Mimosas: 3 Ways
Toast to mom this Mother's Day with a mimosa as special as she is. Which of these three delicious mimosas will you WOW mom with this Sunday?
If ever there was a holiday worth celebrating with champagne, it's Mother's Day. But then again, I'm a mom of three young boys so let's be honest… almost everything can be construed as worthy of celebrating with a little bubbly.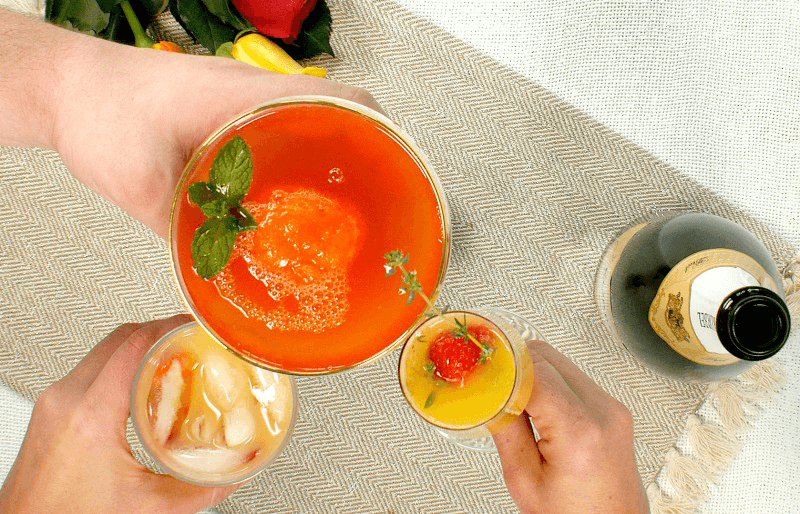 Which is why today we're sharing Mother's Day Mimosas three ways. However you are planning to enjoy the day, you can find a mimosa recipe below to suit the mood.
Classic Mother's Day brunching it? Go Southern proper with a traditional mimosa. Toss in a strawberry and an herb sprig for that little extra something.
If you're planning on enjoying the spring weather and celebrating Mom with an afternoon soiree, mix things up with our mimosa sangria. Brimming with fresh fruit this is patio sipper that all will love.
Finally, if you want to cap the night off with a mimosa treat that is as easy to make as it is beautiful, try our mimosa floats! I love the combo of champagne with the HT Trader's Blood Orange Sorbet, but any of them would be perfect!
Mother's Day Mimosa Recipes
Traditional Mimosa
Pour chilled orange juice into champagne glasses so they are filled about one third of the way. Top off with chilled champagne and swirl lightly. Toss in a strawberry and herb sprig for an optional garnish.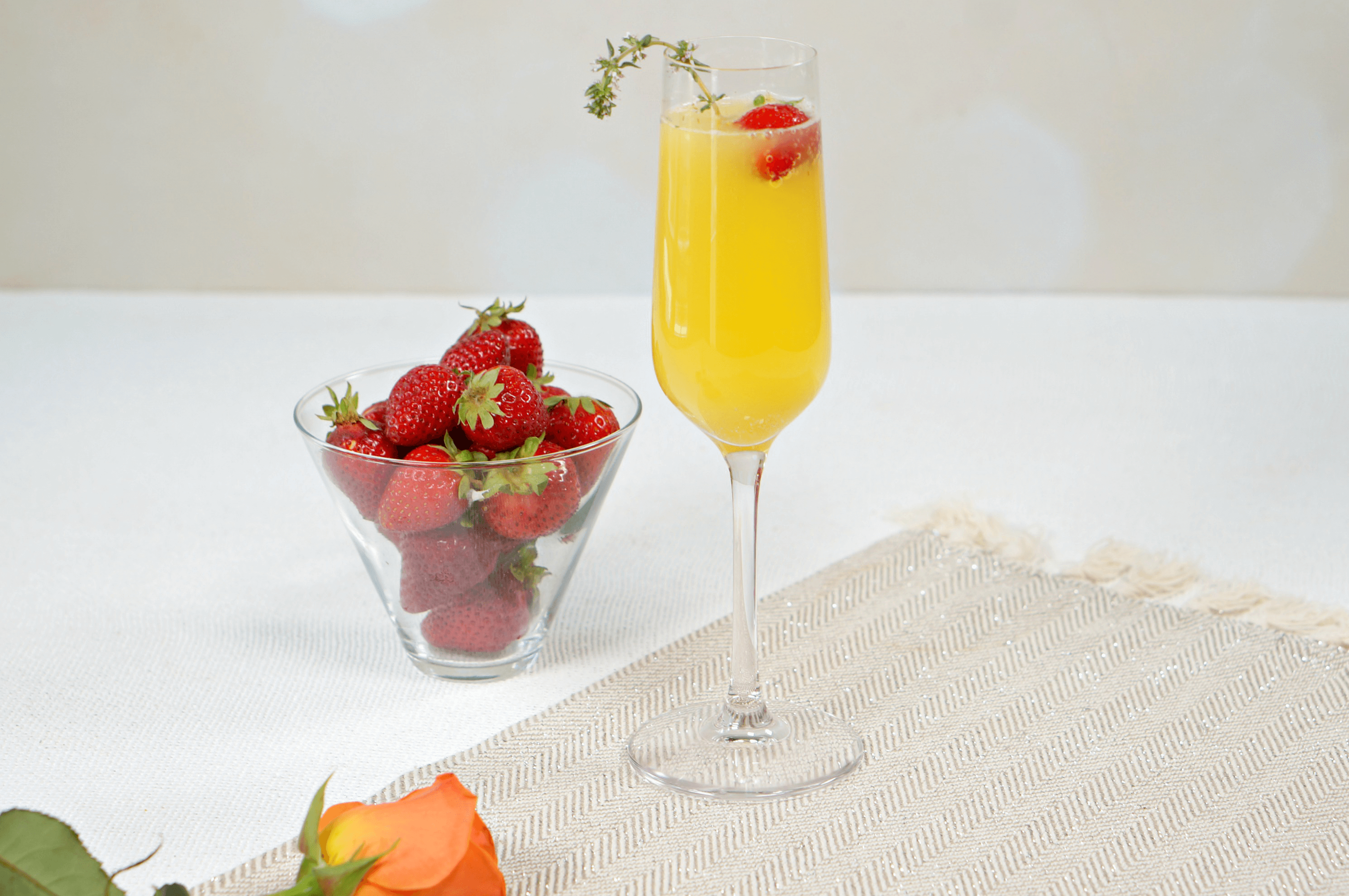 Mimosa Sangria
Add 1 cup chopped strawberries and 1 cup of peeled and chopped mandarin oranges to a pitcher. Pour in 4 cups of orange juice and ½ cup of Cointreau. Stir and refrigerate for at least an hour.
Pour orange juice mixture over ice into glassware until filled half way. Top with chilled champagne and stir.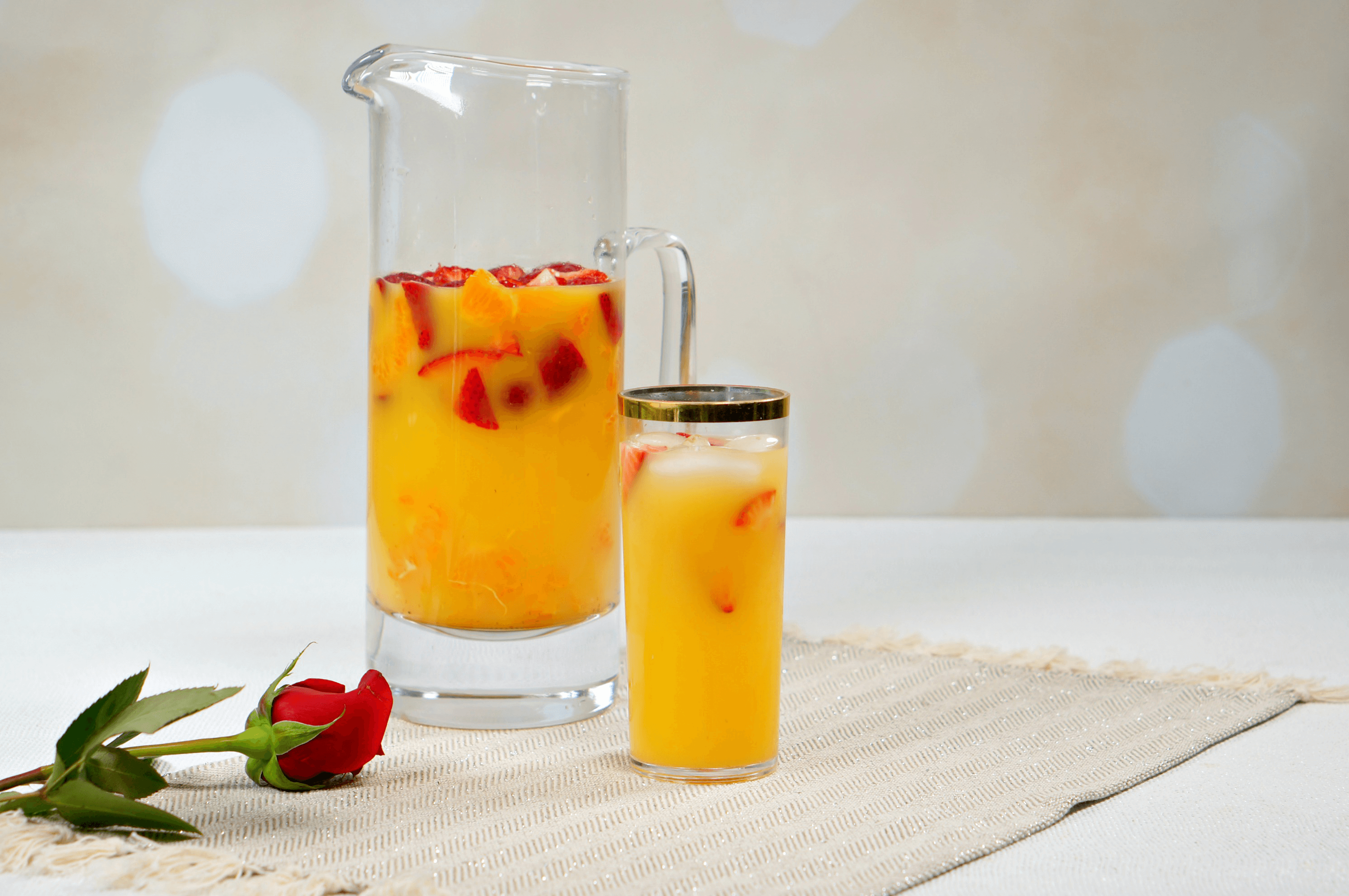 Mimosa Floats
Add one scoop of your favorite HT Trader's Sorbet to each glass of champagne. Top with champagne and garnish with a sprig of mint if you want it to look "fancy.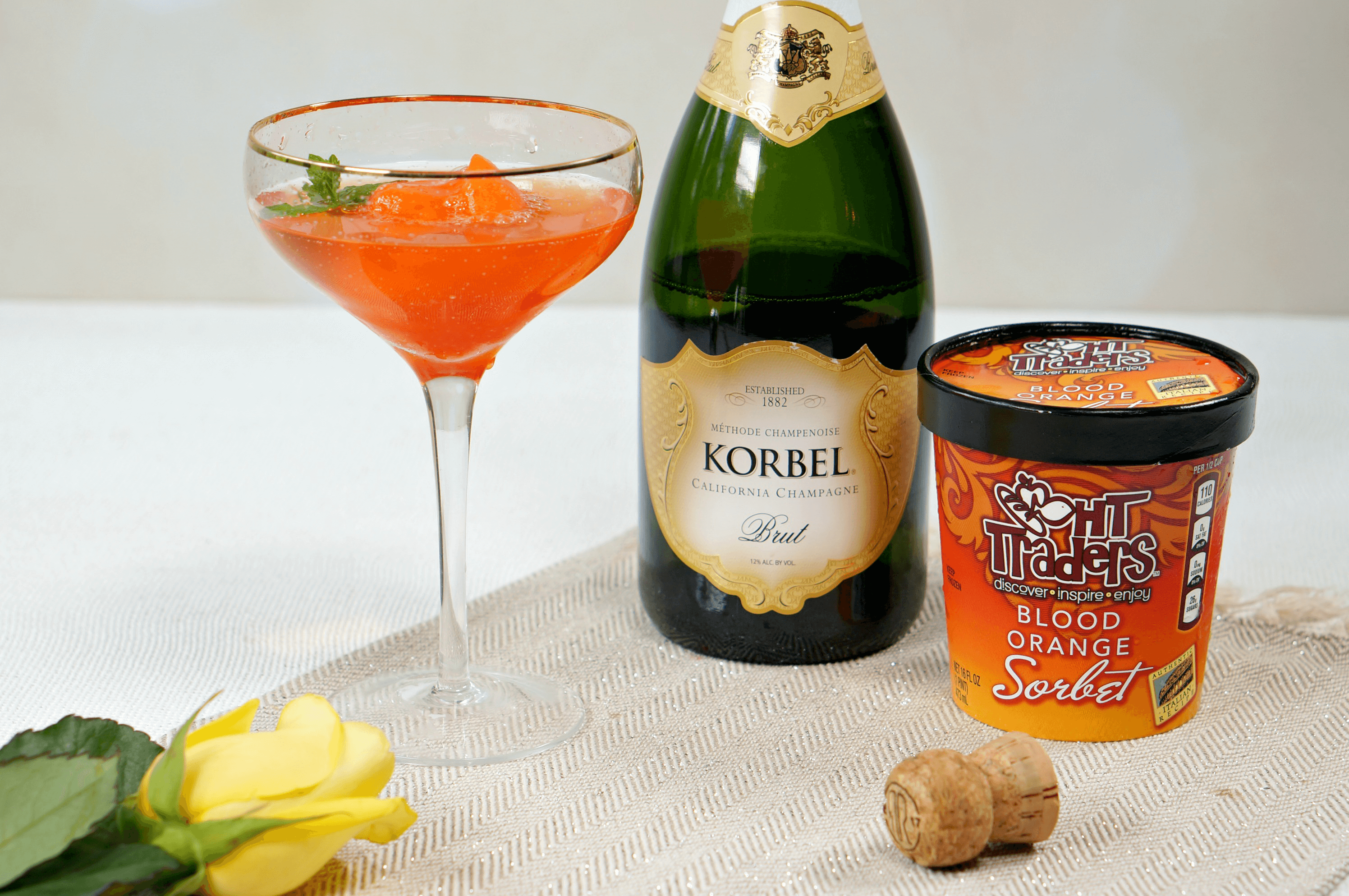 Cheers mommas!
---
BIO: Katie Harding is the publisher of Forks and Folly. A self-taught cook and die-hard foodie, Katie lives in Charlotte with her husband and three boys. Besides cooking and eating, she loves craft beers, running, and the oxford comma.