Meatless Mains for Lent
Whether for religious reasons during Lent, for health or environmental reasons, exploring new ingredients and recipes with your family is always a good idea. Seafood lovers will find a bevy of recipes to enjoy throughout the coming 40 days of Lent in Harris Teeter's online recipe collection. But, I've also curated a few recipes for those with special diets in mind below.

Despite what the vegetarian options on restaurant menus may lead you to think, eating meat-free for Lent doesn't mean diet-busting dinners of pizza and pasta. You can eat meatless dinners and still adhere to your Paleo, Keto or Low Carb diet while doing so!

Make our Paleo Sheet Pan Shrimp for Two in under 20 minutes, or whip up a pot of comforting and creamy Keto Broccoli Cheddar Soup on a cool spring evening. Our cauliflower steaks are almost too pretty to eat, but one bite of a crispy floret coated in vibrant pesto will have you wanting seconds!

Low Carb Cauliflower Steaks
Ingredients:
1 large head of cauliflower

Harris Teeter Extra Virgin Olive Oil

1 jar HT Traders Pesto alla Genovese


Optional garnish: pine nuts and lemon wedges

Directions:
Preheat oven to 400°F.

Remove leaves from the stem of the cauliflower, keeping the core and stalk intact. Place the cauliflower on a cutting board flower-side up. Using a large knife, slice the cauliflower in half. Cut cauliflower "steaks" about ½" thick starting at the largest end of the cauliflower. You'll end up with 3 to 5 steaks, depending on the size of the cauliflower. Feel free to add any florets

Place each steak on a rimmed baking sheet. Brush each steak with a good coating of pesto. Roast in the oven for 15-20 minutes, or until fork-tender and crisped on the edges.

Remove from the oven and garnish with pine nuts and lemon wedges, if desired. Serve immediately.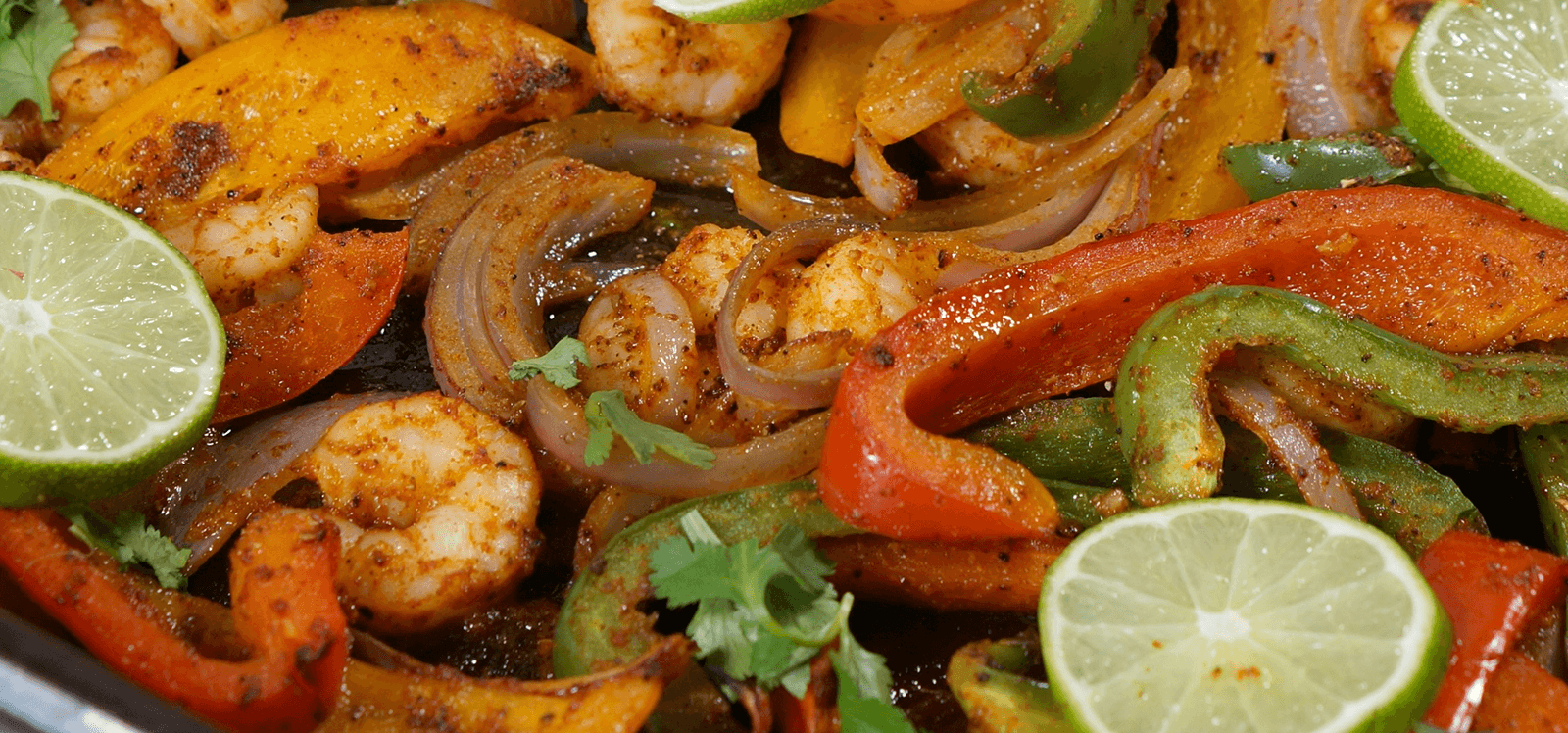 Paleo Sheet Pan Shrimp
Ingredients:
12 oz. HT Fishermans Market Peeled & Deveined Shrimp

½ each: red, green and orange bell pepper, thinly sliced

½ red onion, thinly sliced

2 Tbsp. Harris Teeter Extra Virgin Olive Oil

1 tsp. Kosher salt

½ tsp. black pepper

1 tsp. chili powder

¼ tsp. each: ground cumin, garlic powder, onion powder, and smoked paprika


Optional garnish: fresh cilantro, lime wedges
Directions:
Preheat oven to 450°F. Combine shrimp, bell peppers and onion in a large bowl. Drizzle shrimp and vegetables with olive oil and add spices. Toss well to coat.

Pour mixture out onto a large baking sheet. Bake for 8 minutes. Turn on the broiler to high and cook for another 2-3 minutes or until everything is cooked through and there is a slight char to some of the shrimp and peppers.

Garnish with lime wedges and fresh cilantro, if desired, and serve immediately.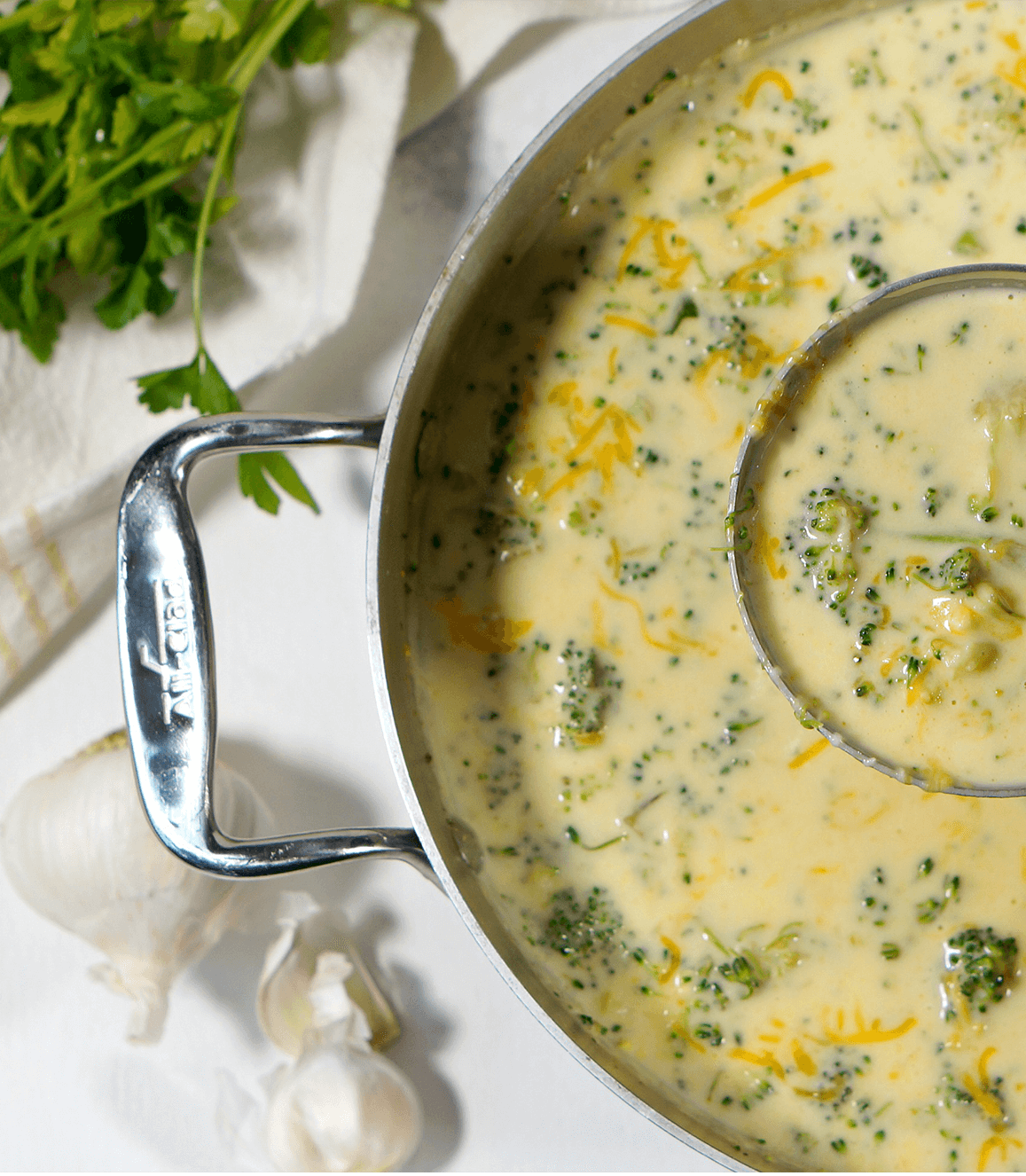 Keto Broccoli Cheddar Soup
Ingredients:
12 oz. fresh broccoli florets

1 Tbsp. Harris Teeter Extra Virgin Olive Oil

3 cloves garlic, minced

3 ½ cups Harris Teeter Chicken Stock

1 cup Harris Teeter Heavy Cream


2 cups Harris Teeter Shredded Sharp Cheddar Cheese

Directions:
In a large soup pot, heat olive oil over medium heat. Add minced garlic and saute for 1 minute, or until fragrant.

Add chicken stock and chopped broccoli. Increase heat to a boil, then reduce to a simmer and cook, for about 15 minutes, or until broccoli is tender and still bright green.

Add heavy cream and cook until warm, but don't allow it to come to a full boil. Remove the soup from the heat of the stove, and stir in the cheddar cheese, ½ cup at a time. Ensure each portion of cheese melts before adding more.

Serve in soup bowls and garnish with additional shredded cheese, if desired.
Katie Harding is the publisher of Forks and Folly . A self-taught cook and die-hard foodie, Katie lives in Charlotte with her husband and three boys. Besides cooking and eating, she loves craft beers, running, and napping.