Lighten the Load this Spring

Don't know where to start?
Dusting is quick and easy with Swiffer®! Just stock up and give your household surfaces a swipe! Start with Swiffer Sweeper® to trap and lock dirt, dust and pesky allergens. Once you've given your surfaces a quick once-over, finish off the floors with Swiffer WetJet®—it will absorb and lock away tough messes and keep your floors looking fresh
Clean everything and the kitchen sink.
You will be thrilled when you see a sparkling kitchen. Whether you need to power through stubborn grease or water spots, you can trust Mr. Clean® Magic Eraser® to get the job done. Just add water and wipe away! Try Magic Eraser Sheets for especially tough jobs to get your kitchen in tip-top shape.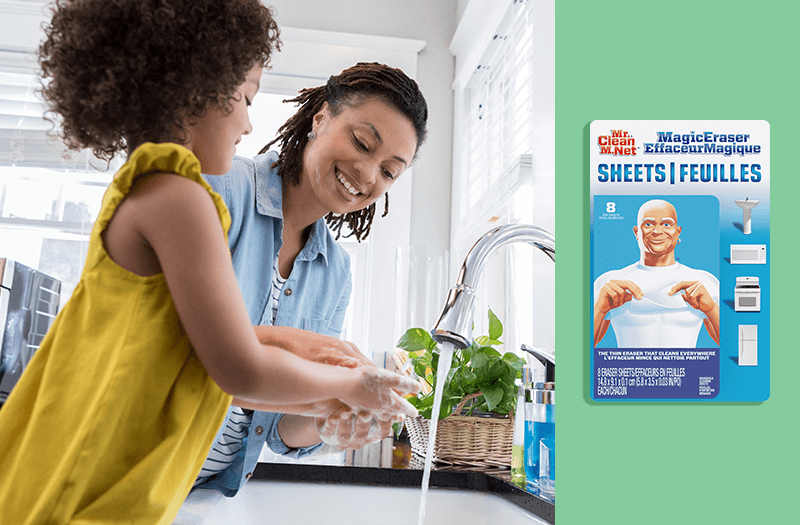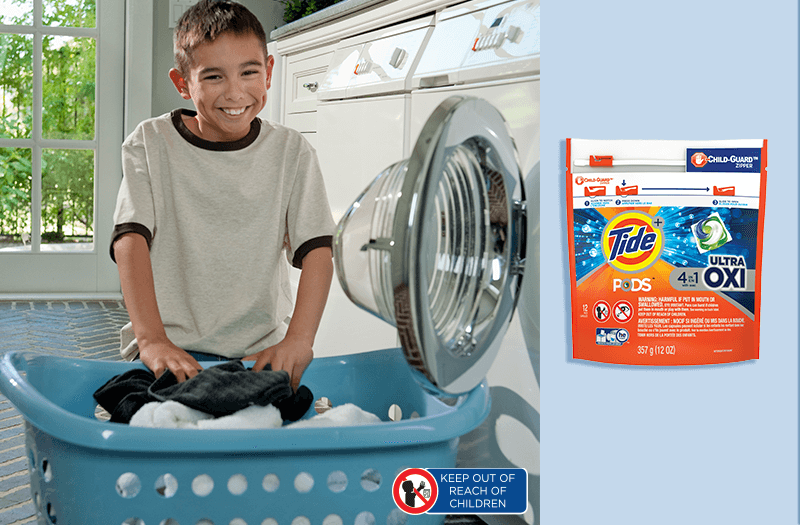 Who says laundry has to be hard?
Tackle even the toughest stains and get your clothes clean and ready for another battle. With a wide variety of detergents to tackle any load, Tide® helps you get the job done with ease. Short on time? Grab Tide PODS®! No need for measuring—just toss a couple in with your clothes and call it a day. Now you'll have even more time to enjoy your day with family and friends.
Laundry detergent pacs may be harmful if swallowed and can irritate eyes. If an accident occurs, call a Poison Control Center (800.222.1222 or Emergency 911) or seek medical attention. ©2019 P&G