HT Home Town Brands Organics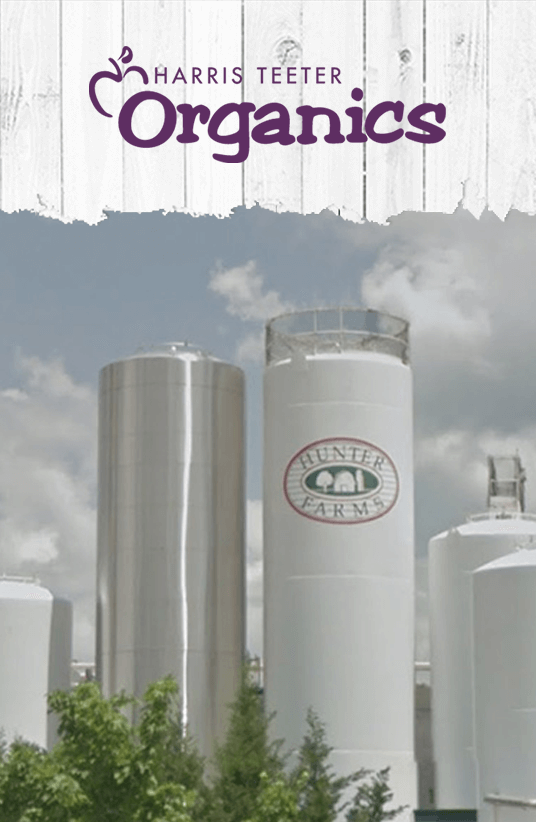 Hunter Farms: 100 years of local and regional farming.
• Established: 1917
• Makes: Milk and other dairy products
• Website: hunterfarms.com
Hunter Farms, maker of Harris Teeter Organic milk, is proud to be a Harris Teeter Home Town partner. We appreciate our role as a source for quality products and their positive impact on people's nutritional health. Like Harris Teeter, we started as a small North Carolina business and through a dedication to our small community of neighbors and farmers 100 years ago, grew to our wonderful role as Harris Teeter's store brand dairy.