How to Throw the Ultimate Pup Day

Meet Hank
This sweet pup won over my family's heart during a time when we really needed him. We had lost our first family dog earlier in the year and her presence was greatly missed. Our old gal was a mutt with one blue eye and one brown. Just like Hank. When we came across this guy's mug on an adoption site, we knew it was meant to be.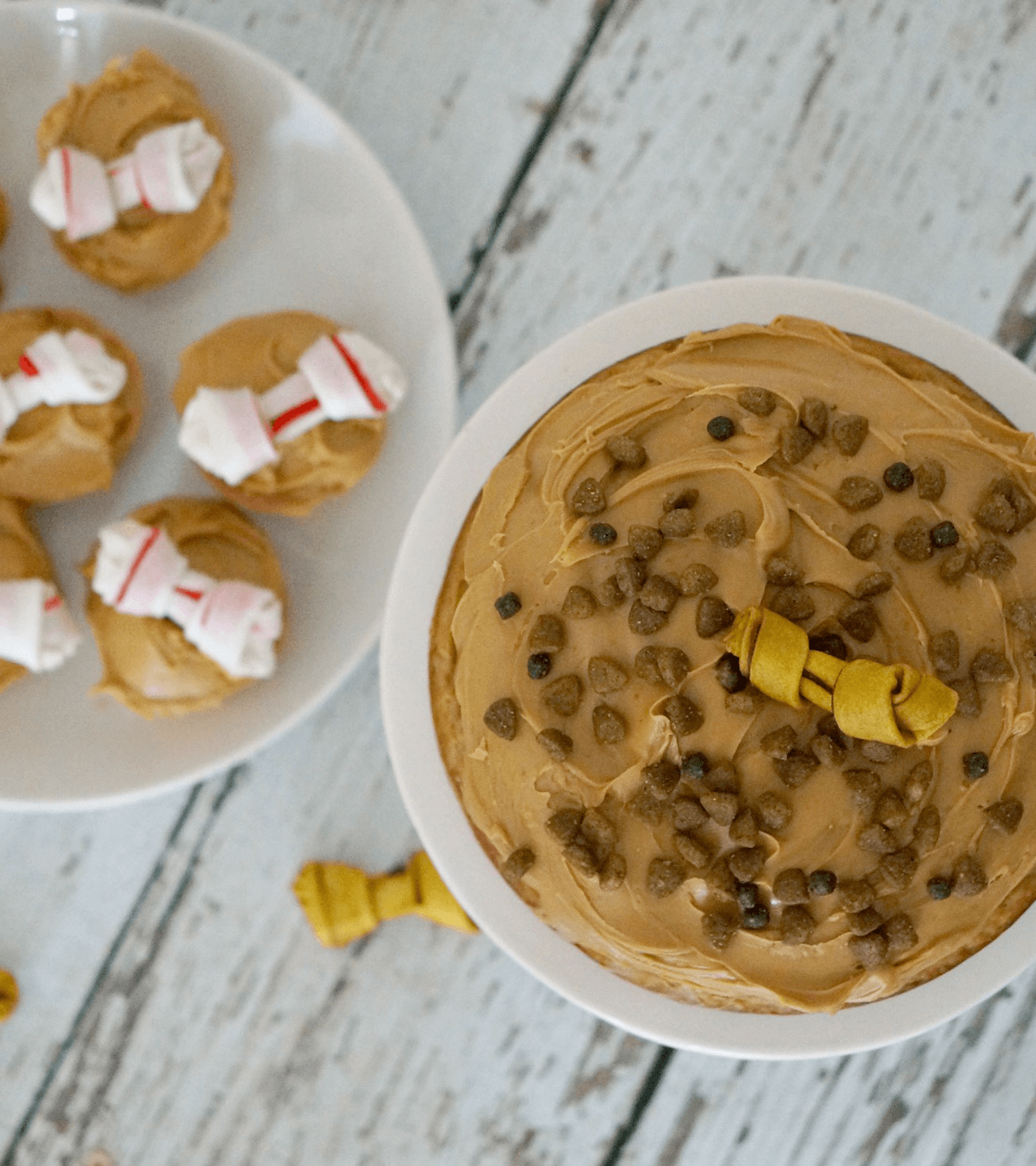 Peanut Butter & Applesauce Puppy Cake
Cake Ingredients:
1 cup whole wheat flour

1 ½ cups Harris Teeter Applesauce

2 eggs

2 tsp. Harris Teeter Baking Powder

⅓ cup Harris Teeter Creamy Peanut Butter
Toppings:
Harris Teeter Creamy Peanut Butter

Blue Buffalo Dog Food

Your pup's favorite dog bone
Directions:
Preheat the oven to 350°F. Mix together all of the ingredients until smooth, then pour into an 8" greased springform pan.
Bake for 35 minutes, or until a toothpick inserted in the center comes out clean. Allow to cool completely, then release from the pan. Frost the cake with peanut butter and sprinkle with dog food. Top it off with your pup's favorite dog bone.
Katie Harding is the publisher of Forks and Folly . A self-taught cook and die-hard foodie, Katie lives in Charlotte with her husband and three boys. Besides cooking and eating, she loves craft beers, running, and napping.