Easy Easter Ham Glazes
5 Incredibly Easy Easter Ham Glazes
Give your Easter ham a gourmet makeover with one of these 5 incredibly easy and super delicious glazes. Which one will you pick?
My favorite thing about cooking a ham for any menu is it's super hard to mess up. Unlike turkey, a fancy cut of beef, or seafood, it's already cooked when you start! So you just have to warm it up and if you want to get really "fancy," add a glaze for that crunchy caramelized bacony taste everyone loves. If bacony isn't a word, it should be.
You can always use the glaze that comes with the ham - the brown sugar glaze that accompanies the Harris Teeter Spiral Sliced ham is quite good. But, if you want to spruce things up, these Easter Ham Glazes are incredibly easy and include just THREE ingredients!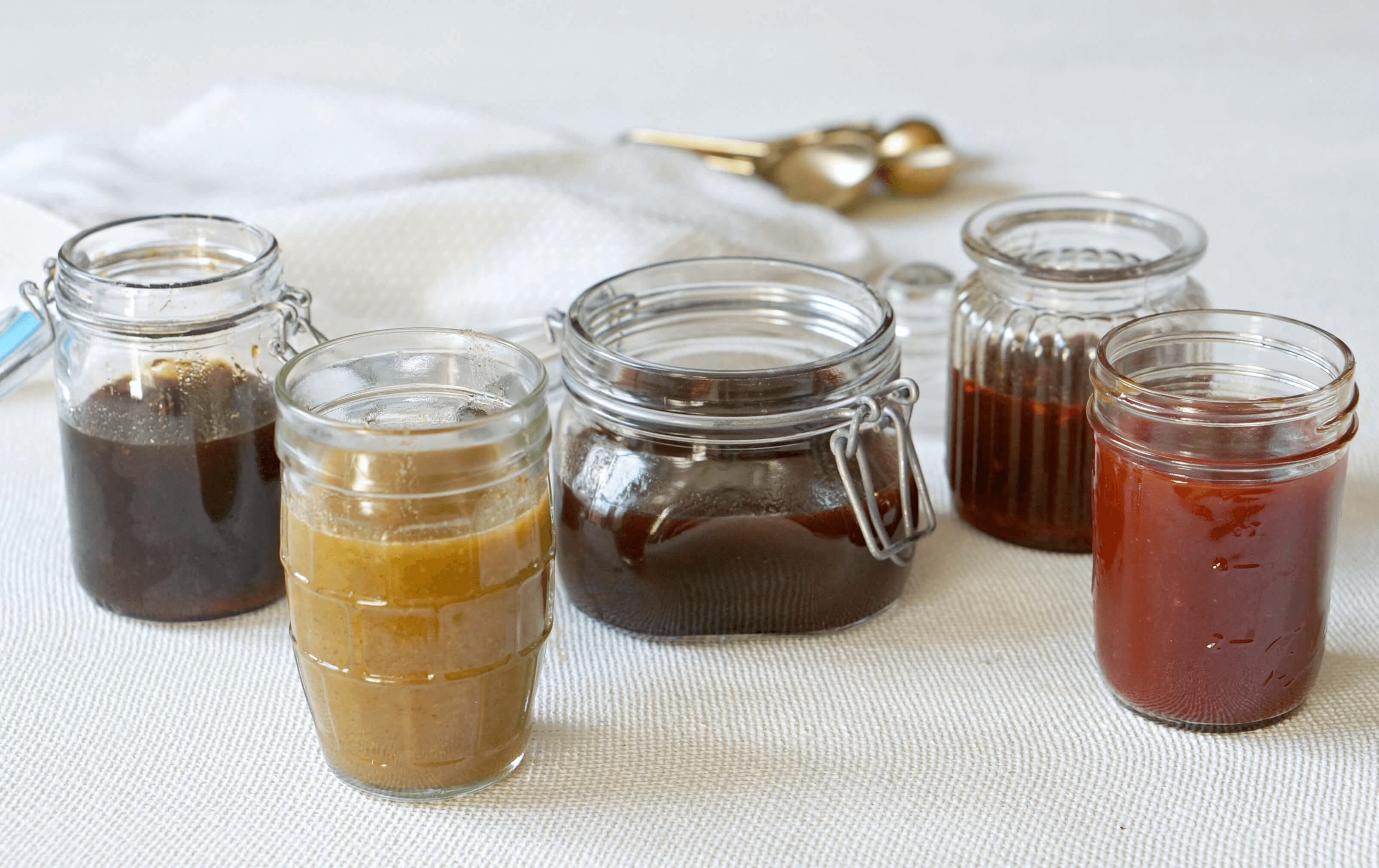 For all of these the directions to make the glaze is simple - measure ingredients and whisk until smooth!
Cook the ham according to the package instructions. Baste every thirty minutes or so until desired temperature is reached. If the ham begins to darken more than your liking, cover with foil for the remainder of the cooking time.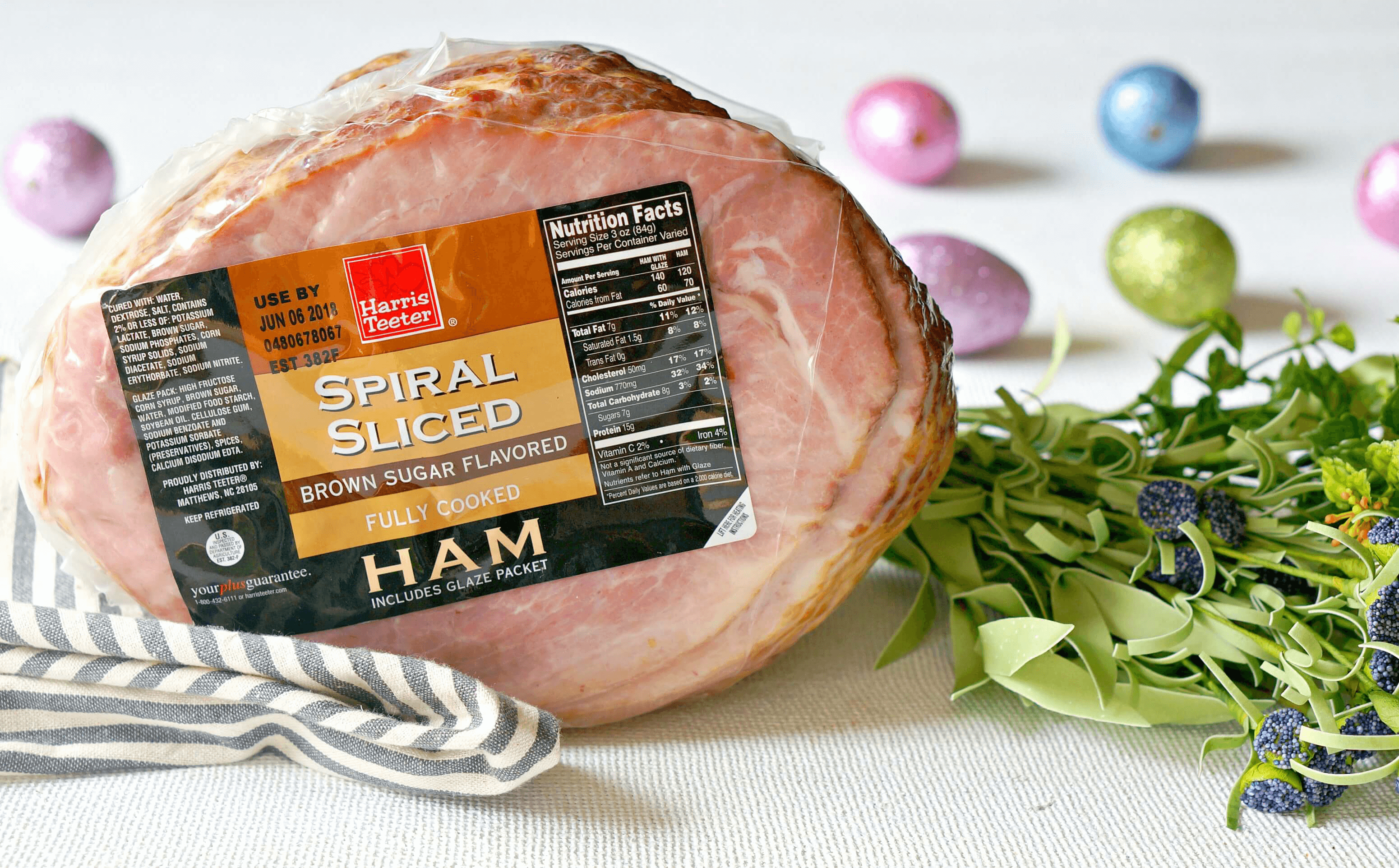 Spicy Boysenberry Glaze:
A little bit of sweet and a little bit of spice makes this glaze one of my favorites. Use a little or a lot of the chipotle in adobe depending on how hot the crowd likes it!
⅓ cup HT Trader's Boysenberry Premium Preserves
2 tablespoons minced chipotle in adobo
2 tablespoons brown sugar
Root Beer Barbecue Sauce Glaze:
This classic pulled pork combo is great on a baked ham too! I like root beer in this sauce, but a cola would be fine too.
¾ cup soda
½ cup HT Trader's Mephis Barbecue Sauce
⅓ cup brown sugar
Brown Sugar Ketchup Glaze:
This glaze makes a really great caramelized crust! If you like your ham smoky and sweet, this is the glaze you should make this Easter for your ham.
½ cup Harris Teeter Organics Tomato Ketchup
3 tablespoons packed brown sugar
1 tablespoon Harris Teeter Organics Apple Cider Vinegar
Tart Honey Mustard Glaze:
This glaze is a classic! Save the canned pineapple to make ham and pineapple kabobs with leftovers!
⅓ cup Harris Teeter Organics Wildflower Honey
2 tablespoons Harris Teeter Organics Spicy Brown Mustard
2 tablespoons of juice from a can of Harris Teeter Pineapple Chunks in 100% juice
Soy Apricot Glaze:
I'm making this Soy Apricot Glaze for my Easter Ham this year. I love anything soy, and when combined with the apricot preserves it's the perfect sweet-salty combo. I like to add dash of sriracha for extra kick!
⅓ cup HT Trader's Apricot
Peach and Passionfruit Preserves
⅓ cup HT Trader's Less Sodium Soy Sauce
2 tablespoons brown sugar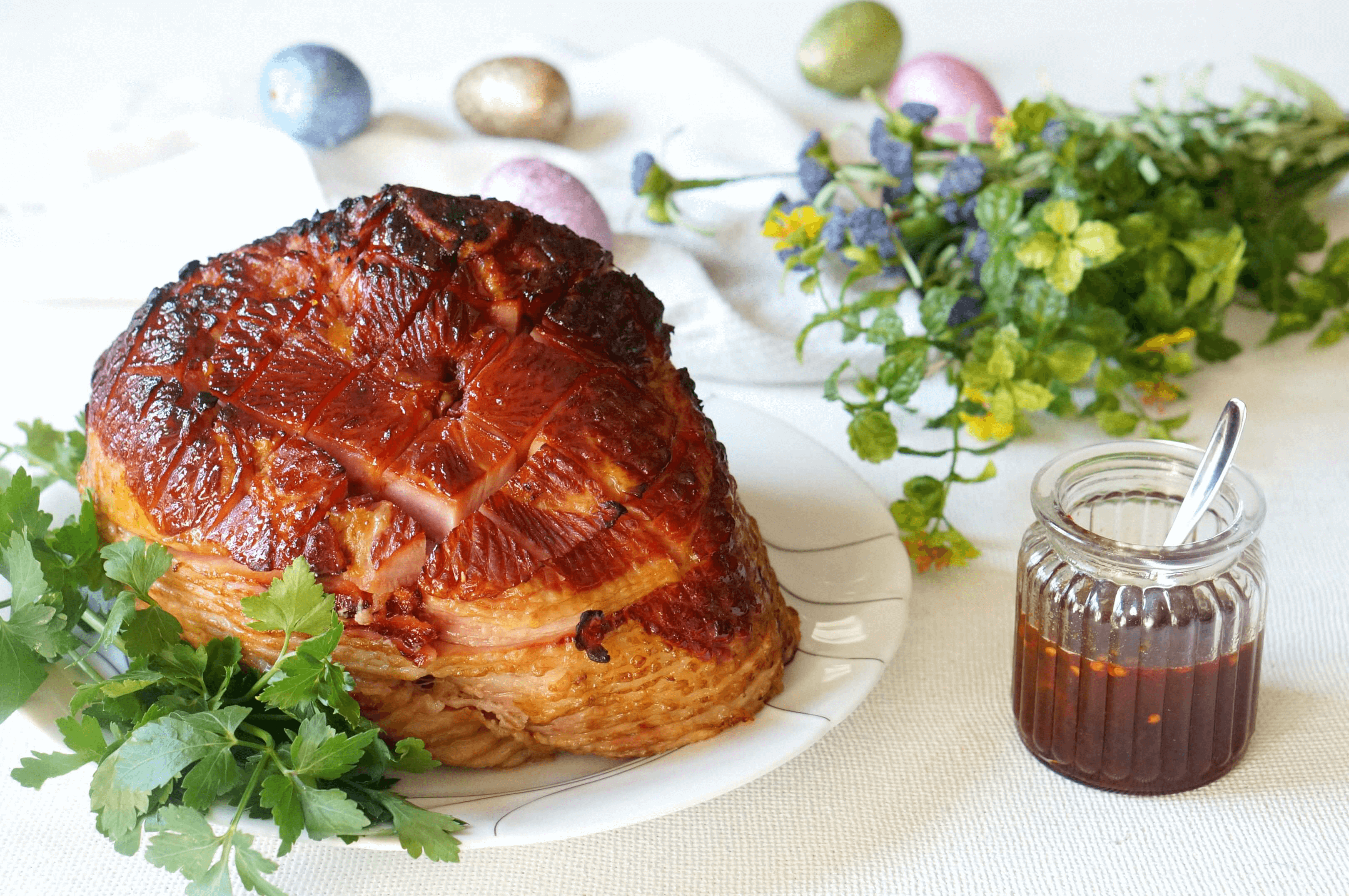 BIO: Katie Harding is the publisher of Forks and Folly. A self-taught cook and die-hard foodie, Katie lives in Charlotte with her husband and three boys. Besides cooking and eating, she loves craft beers, running, and the oxford comma.