DIY Holiday Scented Play Dough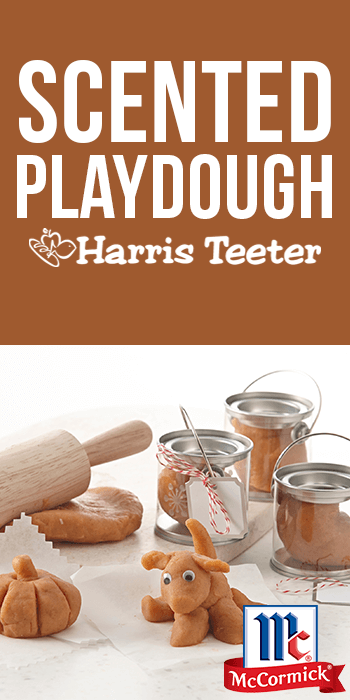 Holiday Scented Play Dough
Supplies:
2 cups water
1 1/2 cups flour
1 cup salt
1/4 cup McCormick® Cream of Tartar
2 tablespoons vegetable oil
2 tablespoons McCormick® Pumpkin Pie Spice
15 drops McCormick® Yellow Food Color
5 drops McCormick® Red Food Color
Directions:
Mix all ingredients in medium saucepan. Cook about 5 minutes on medium heat, stirring constantly until mixture comes together.

R

emove from heat. Scrape dough onto wax paper to cool. Knead until dough is smooth.
Store in airtight container up to 4 weeks.