DIY Cinnamon and Pine Fragrance Jar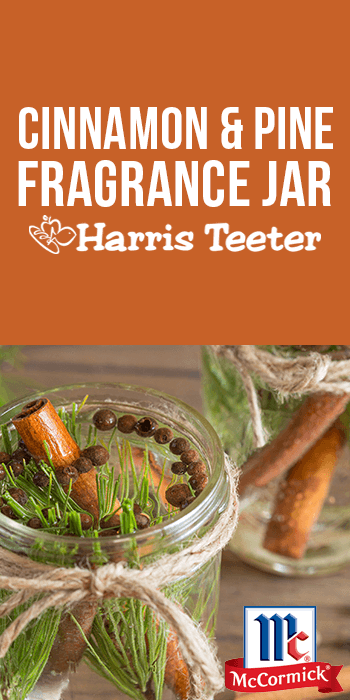 Cinnamon and Pine Fragrance Jar
Supplies:
2 to 3 pine branches, (4 inches long)
2 McCormick Gourmet™ Organic Cinnamon Sticks, Saigon
1 teaspoon McCormick Gourmet™ Allspice, Whole Jamaican
Water
Directions:
Place pine, cinnamon and allspice inside an 8 ounce jar. Pour water to fill jar, leaving a 1/2-inch head space; seal.
To add a lovely fragrance around the house, pour all contents of jar into small saucepan. Simmer on medium heat 10 to 15 minutes or until fragrant, adding additional water as needed.