Chef Inspired Pairings
A recipe of the month developed by Chef Mike Monahan with specially selected wine and beer pairings. This month's feature is a delicious and easy meal that is perfect for any occasion.
24
Pork Medallions with Cranberry Orange Wine Sauce
35
Serves 4
2 pork tenderloins cut into medallions
Salt and pepper to taste
1 tablespoon HT vegetable oil
2 green onions sliced white part only
3/4 cup Carnivor Cabernet Sauvignon wine
¼ cup Lingonberries (or seedless blackberry) preserves
¼ cup orange marmalade
1 teaspoon fresh rosemary
1 teaspoon fresh thyme
1 tablespoon HT butter
1 teaspoon HT apple cider vinegar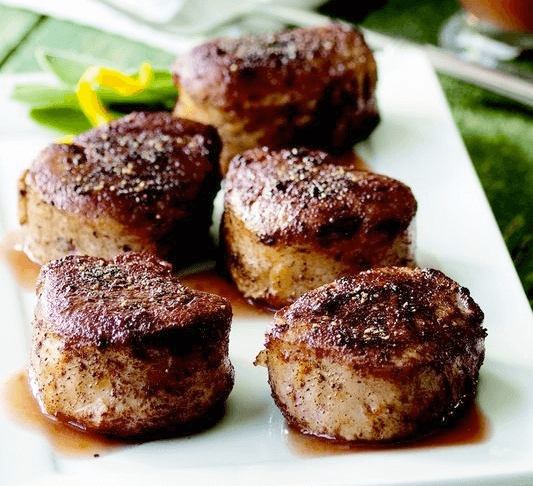 26
Heat a large skillet over medium high heat for one minute. Season the pork with salt and pepper. Add the oil and pork to the hot skillet and sear for 2-3 minutes per side until just done. Remove pork and place on serving plates. To the same pan add the onions and garlic and sauté for 30 seconds. Add the wine, preserves, marmalade, rosemary and thyme and simmer until liquid is reduced by half. Add the butter and vinegar and stir. Pour sauce over resting pork and serve immediately.
45
Enjoy with Carnivor Cabernet, Starborough Sauvignon Blanc, Elysian IPA or Kona Big Wave Ale

Our boldly blended Cabernet is an exceptional complement to your favorite red meat, layered with hints of rich blackberry, luscious caramel, and smooth toasted oak.

The wine opens with bright, tangy citrus aromas and flavors of lemon, grapefruit and lime. On the juicy palate, hints of delicate florals and fresh-cut grass blend with fruit-forward notes of stone fruit, green apple and tropical guava.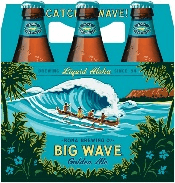 Lighter bodied golden ale with a tropical hop aroma and flavor. The use of caramel malt contributes to the golden hue of this beer and our special blend of hops provides bright quenching finish.