10 Ways to Use 2nd Chance Produce
As a food blogger and mom, I've become a master at short-order cooking, making use of leftovers, and cooking from root to stem. Nothing gets wasted in my kitchen if I can help it.

That also goes for produce that may be past its peak. Despite best efforts, grapes get mushy, garlic may sprout in the fridge, and sometimes when you cut into what you think is going to be the perfect slicing avocado, it's gone soft.

Fret not. Below you'll find some crazy-great recipes to help use up your second chance produce. You'll also find a few of recipes to help use kitchen scraps that you never knew could taste so good.

If worse comes to worse, compost it! Keep a compost bin under your sink for kitchen waste and you'll have amazing soil for your garden each year!

Brown Bananas
Too brown for your liking? The banana is perfect to bake with! Peel overripe bananas and place in the freezer until you're ready to cook with them. They're also great in smoothies!

Recipe to try: Oatmeal Breakfast Cookies

Under Ripe Tomatoes
Are your tomatoes not as sweet and flavorful as you were hoping for? Roast them! Doing so intensifies their sweetness and softens their texture making them perfect for salsas and pasta night.

Recipe to try: Roma Tomato Sauce

Over Ripe or Bruised Stone Fruit
They may not be great for snacking on, but stone fruit that is slightly overripe is perfect for pie… the fruit is even sweeter and juicier!

Recipe to try: Peach Pie with Lavender Almond Crust

Spotty Avocados
You don't always know what you are going to get when slicing into an avocado. If some of the flesh is brown or if it's too soft to slice, serve it guacamole style!

Recipe to try: Seared Mexican Tuna Steak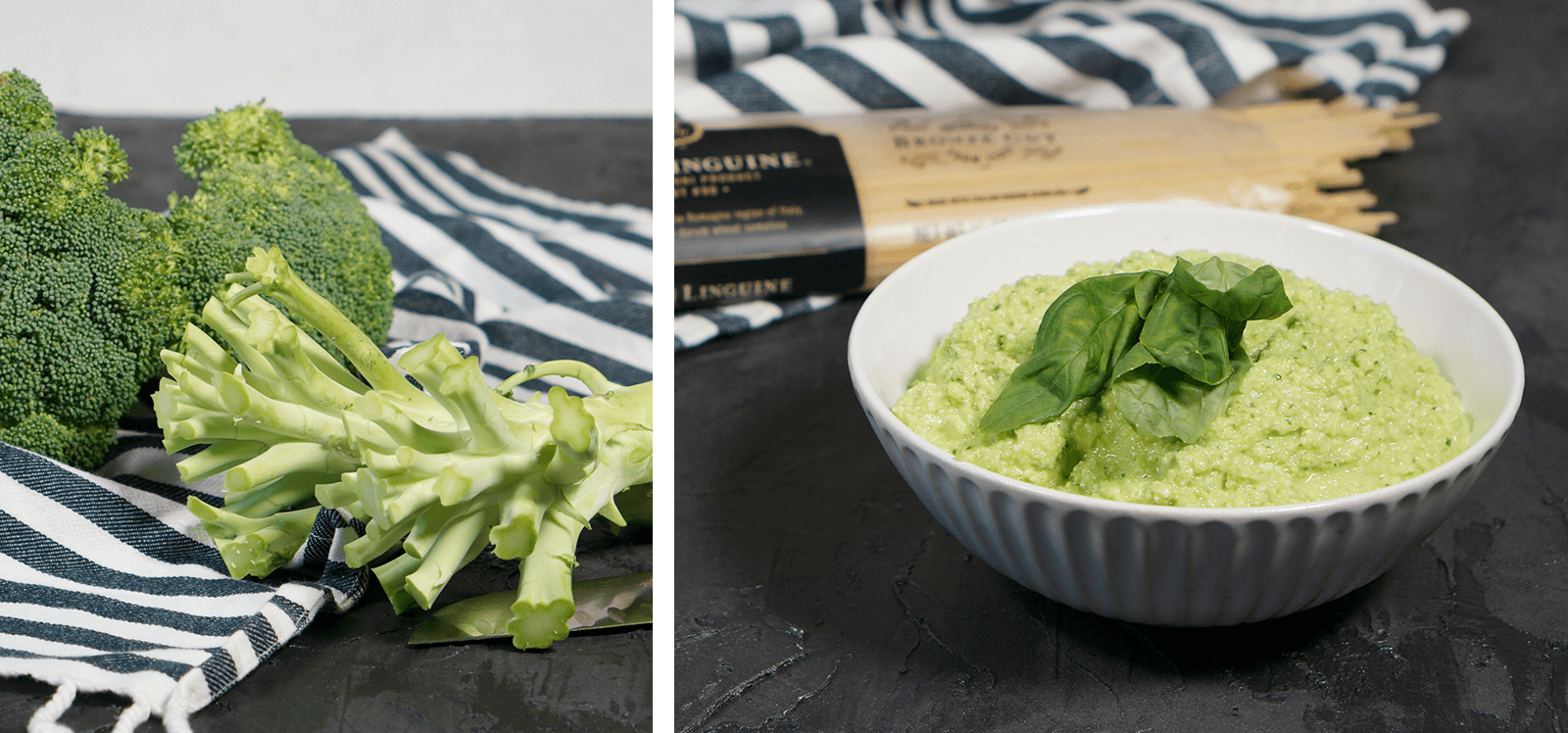 Broccoli Stalks


Broccoli Stalk Pesto
Stop throwing out broccoli stalks! Slice and roast them with parmesan to make Broccoli Stalk Chips, add thin strips of the stalk to coleslaw, or make this broccoli pesto recipe!
Ingredients:
2 cups leftover broccoli stalks, chopped

1 cup basil leaves

¼ cup HT Traders Pine Nuts

¼ cup HT Traders Parmesan Cheese

⅔ cup Harris Teeter Organics Extra Virgin Olive Oil


Salt and pepper to taste
Directions:
Add broccoli stalks, basil, pine nuts and cheese to a food processor. Process for 1 minute. Using the spout, drizzle in olive oil until a smooth consistency has formed. Season to taste with salt and pepper. Serve on top of crostini or toss with pasta.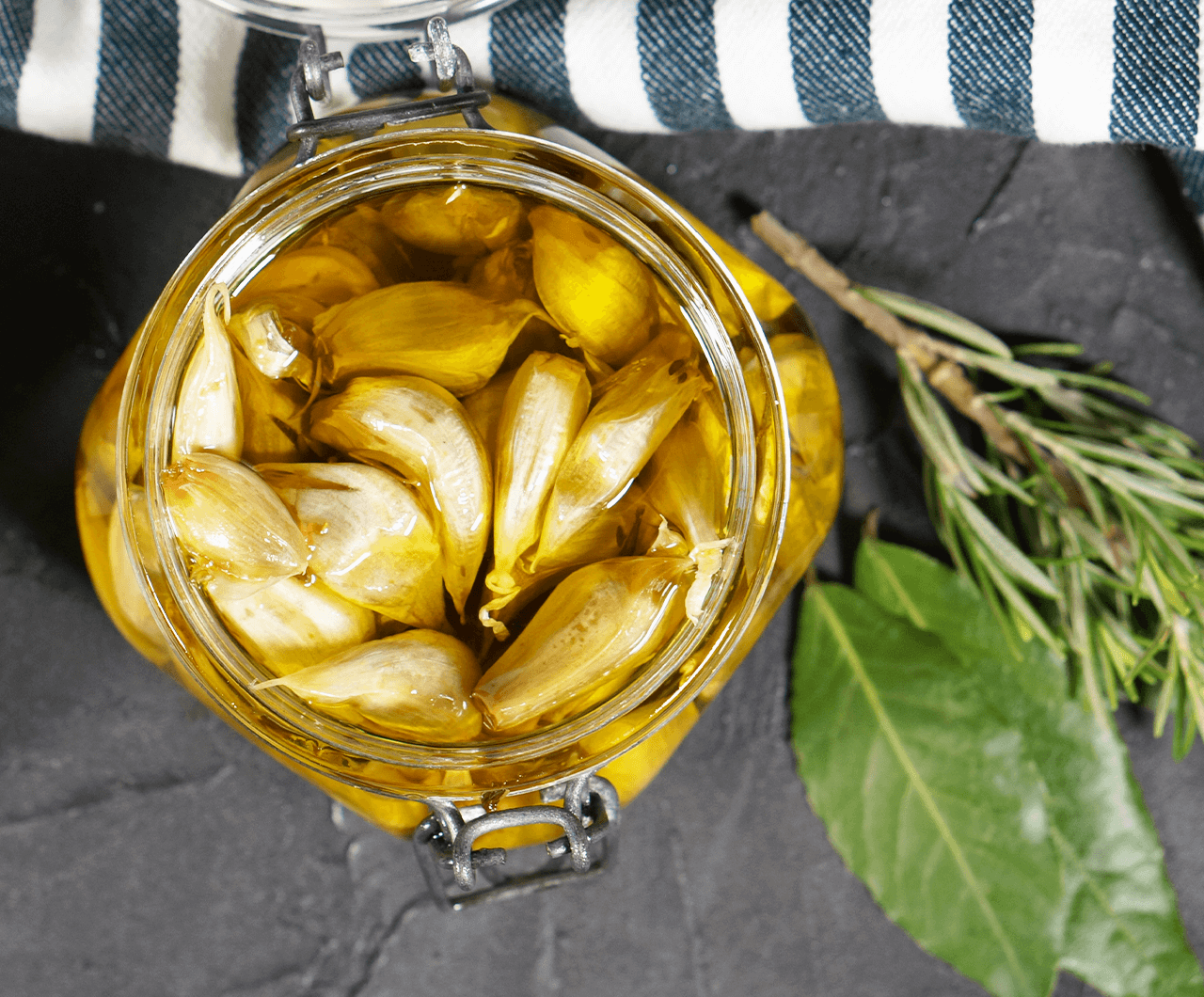 Sprouted or Dry Garlic




Garlic Confit
Use this garlic confit recipe in stir fries, stews, dressings, and sauces. It's the perfect way to use up garlic that is beginning to sprout or dry out.
Ingredients:
3 whole garlic bulbs

1 cup Harris Teeter Organic Extra Virgin Olive Oil

A few sprigs of fresh herbs


Directions:
Preheat oven to 250 degrees Fahrenheit. Place unpeeled garlic cloves in an oven-safe saucepan with a lid, along with herbs and olive oil. Cover and cook for 75 minutes. Cool to room temperature before storing. Keeps for up to 4 weeks.
Overripe Strawberries


Whipped Strawberry Honey Butter
Strawberries that are just beginning to soften may have lost their snacking appeal, but they are divine when mixed into whipped butter. Use this Whipped Strawberry Honey Butter to top rolls, biscuits and pancakes.
Ingredients:
1 cup softened Harris Teeter Salted Butter

8 large ripe-overripe strawberries, stemmed and hulled


¼ cup honey
Directions:
Add strawberries and honey to a small deep bowl. Use an immersion blender or potato masher to break down the strawberries.

Add softened butter (you want to be able to press your finger into the butter, but you don't want it melted) to a stand mixer. Whip at high speed for at least three minutes or until fluffy and shiny. Add in the strawberry mixture and continue to whip at high speed for at least another three minutes, or until once again fluffy. (It will seize when you first add the berries, but will incorporate once mixed enough.) Serve with your favorite breads.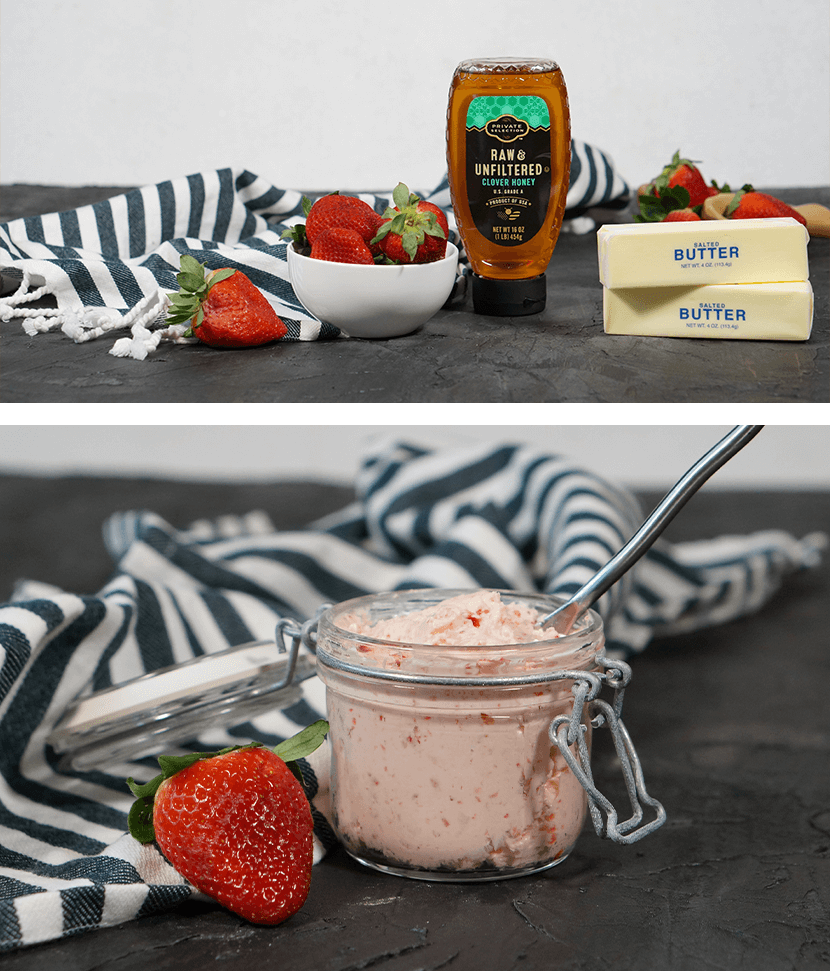 Withered Grapes


Roasted Grapes with Herbs
If you've let grapes sit a little too long in the fridge, roast them and serve them with roasted chicken or fish for a sweet and savory topping!
Ingredients:
¾ lb. seedless red grapes

1 Tbsp. Harris Teeter Organic Extra Virgin Olive Oil

A few sprigs of fresh herbs


Salt and pepper to taste
Directions:
Preheat oven to 400 degrees Fahrenheit. Add grapes to a rimmed baking sheet and toss with olive oil, herbs, salt and pepper. Roast for 15 minutes or until blistered. Serve on top of a salad or serve grapes and accumulated juices with rotisserie chicken or roasted fish.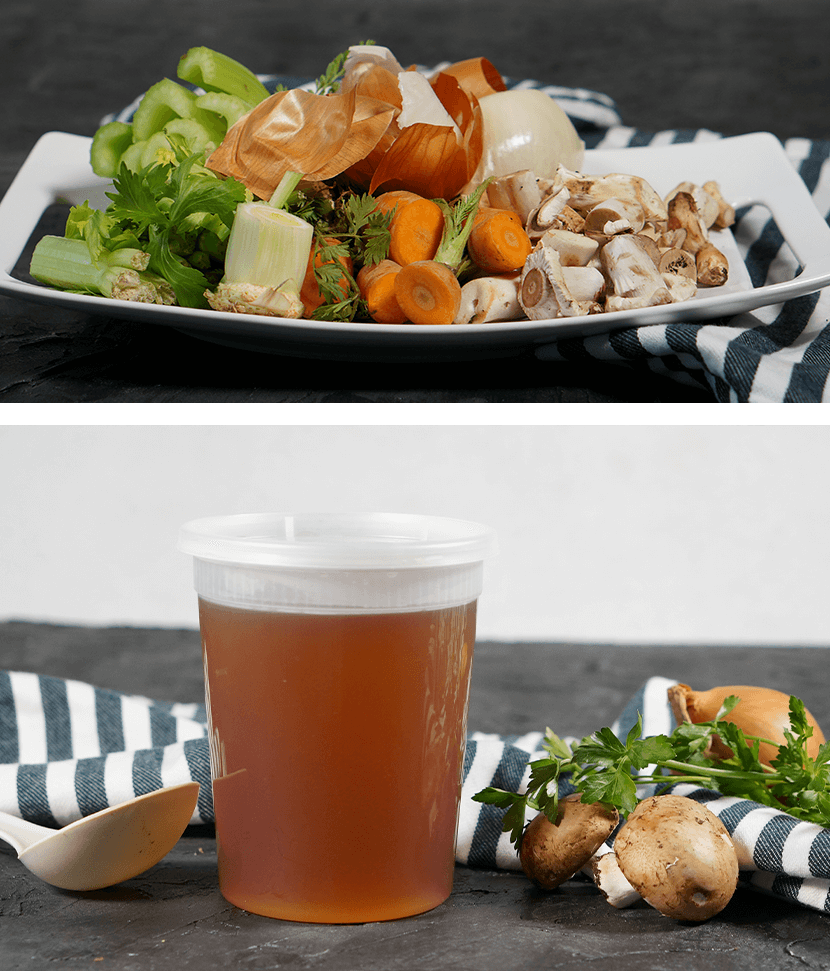 Assorted Vegetable Scraps


Homemade Veggie Stock
While cooking throughout the week, save onion peels, carrot tops, celery bottoms and tops, and mushroom stems in freezer bags. When you have enough collected make this to-die-for vegetable stock. Try it in lieu of water for cooking rice or grains for an added flavor boost.
Ingredients:
4 cups frozen kitchen scraps to include: onion and shallot skins, carrot, celery and leek trimmings, herbs, and mushroom stems

1-2 whole peeled garlic cloves

1 bay leaf

8 cups water


Salt and pepper to taste
Directions:
Add all ingredients to a large stock pot. Bring to a boil then reduce to a simmer. Simmer for 30 minutes covered, and an additional 30 minutes uncovered. Remove from heat and allow to cool slightly.

Place a flour sack in a colander, and the colander in a large bowl. Pour the stock and veggies into the flour sack. Wring out the veggies to get all of the liquid out. Discard or compost the veggies. Store stock in plastic containers and freeze until ready to use.
Katie Harding is the publisher of Forks and Folly . A self-taught cook and die-hard foodie, Katie lives in Charlotte with her husband and three boys. Besides cooking and eating, she loves craft beers, running, and napping.